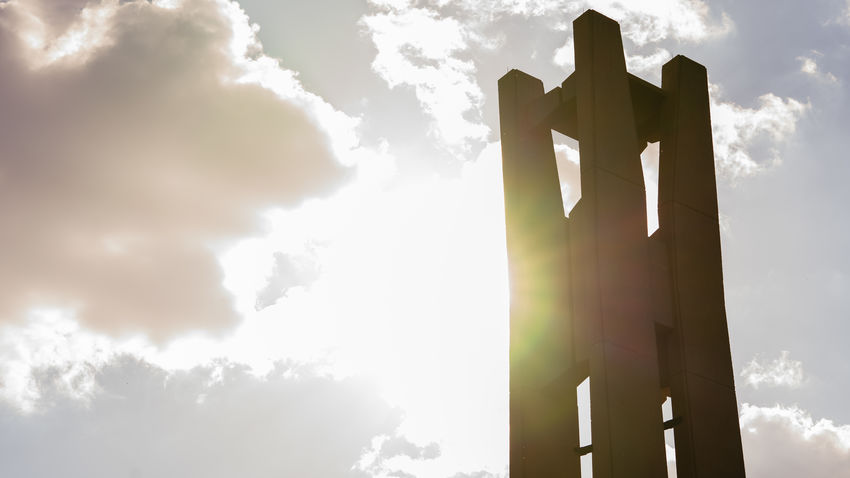 Every month, faculty in the College of Public Health take part in a range of scholarly activities; below are the activities for the month of Nov. 2022.
For news on research publications and grants, please see the college's news feed for in-depth stories and reports. If you are a faculty member and would like your activities included, please contact Lisa Litzinger-Drayton, director of communications and marketing, at lisalitzinger@temple.edu.
Presentations and Speaking Engagements
David Sarwer presented "Mindfully Complicated Obesity" as part of the TOS/TOPS Joint Symposium at ObesityWeek in San Diego.
Leah Schumacher presented "Consistency of Physical Activity Timing: Implications for Interventions for the Treatment of Obesity" during ObesityWeek's TOS/ACSM joint symposium.
Gina Tripicchio, Jennifer Fisher and Tina Croce presented "Age-related trends in Snacking Locations and Timing in U.S. Children" at ObesityWeek.
Sharon Herring presented "The Impact of Trimester on Gestational Weight Gain: A Secondary Analysis of the Healthy Babies Trial" at ObesityWeek.
Gina Tripicchio presented a poster on "Late-night snacking, added sugar intake, and obesity risk in U.S. adolescents" at ObesityWeek.
Jingwei Wu presented "Initial Treatment Efficacy of ASSIST for Childhood Apraxia of Speech: A Randomized Controlled Trial" and "Virtual Speech Therapy for Childhood Apraxia of Speech (CAS): Effects of Intensity on Functional Outcomes" at the American Speech-Language-Hearing Association Convention in New Orleans.
Bryan McCormick and Gretchen Snethen delivered the closing general session at the Nova Scotia Therapeutic Recreation Association annual meeting, and presented a session titled "Being needed: Building relationships that matter as an RT outcome" at the NJEPA TR Association Meeting in November.
Shiv Hiremath was on a panel discussing "Mentorship Among Early- and Mid-career investigators and the advancement of spinal cord injury rehab research" at the American Congress of Rehabilitation Medicine Conference in Chicago in November. Hiremath also presented a poster at the American Congress of Rehabilitation Medicine on "Evaluating associations between trauma-related characteristics and functional recovery in individuals with spinal cord injury" on Nov. 9 and at the American Congress of Sports Medicine Mid-Atlantic Meeting on "Tracking physical activity using wearable technology in individuals with disabilities" on Nov. 4 in Harrisburg, Pa.
Alex Canori, a PhD in neuromotor science student who also holds a DPT, presented on the "Effects of Social Engagement on Motivation for Physical Activity in Indiv with SCI" at the American Congress of Rehabilitation Medicine conference in Chicago on Nov. 9.
Janet Bettger presented at the PA Surgical Consortium Meeting on "Testing guideline-based strategies to improve value-based care."
Huanmei Wu co-presented "Enhancing an AI-Empowered Periodontal CDSS and Comparing with Traditional Perio-risk Assessment Tools" at the AMIA 2022 Annual Symposium AI Showcase in New York, NY.
Faculty members contributed to the following presentations at the APHA Annual Meeting:
Assessing fentanyl perceptions in people who use drugs in Philadelphia
Presenter: Madison Scialanca
Contributors: Madison Scialanca; Patrick Kelly, MPH; Sarah Bauerle Bass, PhD
The Direct and Indirect Effects of Sexual Functioning on Quality of Life by Overall Health as Mediator Among Postmenopausal Women; SWAN Visit 10, 2006-2008​
Presenter: Tugce Kinik
Contributors: Tugce Kinik, MS; Resa M. Jones, MPH, PhD
Employed and Unemployed Autistic Adults Transportation Use and Barriers
Presenter: Amber Davidson
Contributors: Amber Davidson, MPH; Wei Song, PhD, post-doc associate; Cecilia Feeley, PhD; Beth Pfeiffer, PhD, OTR/L, BCP, FAOTA
Examining the relationship between community mobility and community participation among young adults with autism
Presenter: Eugene Brusilovskiy
Contributors: Eugene Brusilovskiy, MUSA; Beth Pfeiffer, PhD, OTR/L, BCP, FAOTA; Cecilia Feeley; Laura Slugg; Amber Davidson; Mark S. Salzer, PhD
How does the COVID-19 pandemic impact community participation of autistic adults?
Presenter: Wei Song
Contributors: Wei Song, Mark Salzer, Alec Becker, Dylan Cooper, David Vanness, Brian Lee, Lindsay Shea
Learning Preferences of Adults Individuals with Intellectual Developmental Disabilities to Prevent Workplace Infectious Airborne Disease Transmission
Presenter: Amber Davidson
Contributors: Amber Davidson, MPH; Patrick Kelly, MPH; Matthew Joy, MPH; Sarah Bauerle Bass, PhD; Beth Pfeiffer, PhD, OTR/L, BCP, FAOTA
Sex Education in the Media
Presenter: Jeni Stolow
Contributors: Jeni Stolow, PhD, MPH; Anne Frankel, PhD
Incorporating Walk Audits for Climate Change Mitigation and Public Health Promotion into Undergraduate Course Curriculum
Presenter: Marissa Cloutier
Contributors: Marissa Cloutier, ScD, RD; Caroline Burkholder; Will Fraser
Evaluation of Empowering Palestinian Women and Youth in Israel Project to address gender inequality, gender-based violence, and human and civil rights in the Palestinian Territories
Presenter: Aisha Bhimla
Contributors: Aisha Bhimla; Lin Zhu, PhD; Iman Suleiman, Rafah Anabtawi; Marsha Zibalese-Crawford
Comorbid social and emotional wellbeing vary by substance use severity among incarcerated adults with opioid use disorder
Presenter: Courtney DelaCuesta
Contributors: Courtney DelaCuesta; Ariel Hoadley, MPH; Linda Hurley, MA, CAGS, LADCP; Rosemarie Martin, PhD
An Equitable Response to the Ongoing Opioid Crisis: Addressing Historical and Systemic Inequities
Presenter: Linda Frazier
Contributors: Linda J Frazier, MA, RN, MCHES; Kate L. Nolt, MPH, PhD; Deirdre Dingman, DrPH, MPH, CHES; Kathleen L Egan, PhD MS; Tooka Zokaie, MPH, CPH; Kyle O. Mounts, MD, MPH; Carrie Shaver, DHA, IHC; Manreet K Bhullar, MPH; L.A. McCrae, M.Div
Development and user testing of Gene Pilot, and eHealth decision tool on tumor genomic profile testing for Black cancer patients
Presenter: Sarah Bauerle Bass
Contributors: Sarah Bauerle Bass, PhD; Patrick Kelly, MPH; Yana Chertock, MA; Jenine Pilla, MPH; Michael Hall, MD
Determinants of past-year mental health diagnosis and psychiatric medication use among a nationally representative sample of US adults, 2017-2018
Presenter: Ariel Hoadley
Contributors: Ariel Hoadley, MPH; Irene Casey, MPH; Sarah Bauerle Bass, PhD
Pilot trail of peer-led contraception education and cognitive behavioral therapy intervention to improve contraception use in women at risk for unintended pregnancy
Presenter: Stephen Lepore
Contributors: Stephen Lepore, Bradley Collins, Melissa Godfrey, David Sosnowski
Lessons learned: Strategies for effectively accessing court and prison data to evaluate programs for preventing harmful substance use
Presenter: Andre L Brown
Contributors: Andre L Brown, Ethan Rosentel, Ozge Burgut, Patrick O'Toole, Bradley Ray, Steven M. Albert, Alyssa Johnston, Jeanine Buchanich, Mark Roberts, David Galloway, Elizabeth Van Nostrand
A Collaborative Autoethnography of Autistic Youth Peer Interventionist and Program Coordinator Training for use of Public Transportation
Presenter: Amber Davidson
Contributors: Amber Davidson, MPH; Luke Tomczuk, BS; Moya Kinnealey, Ph.D, OTR/L; Beth Pfeiffer, PhD, OTR/L, BCP, FAOTA
Are Universities Prepared for Climate Change and Severe Weather Events? Findings From a College Campus Post-Tornado Needs Assessment
Presenter: Jeni Stolow
Jeni Stolow, PhD, MPH; Marissa Cloutier, ScD, MS
The experience of culturally competent care among anal cancer survivors: Results from a national study
Presenter: Christopher Wheldon
Creating a stigma free learning environment for teaching courses on substance use, dependency and addiction
Presenter: Deirdre Dingman
Contributors: Deirdre Dingman, BSSW, MPH, DrPH, CHES; Madison Scialanca
Disarming intimate partner violence offenders: An analysis of federal and state firearm prohibitor laws in the United States, 1991 – 2020
Presenter: Lindsay K. Cloud
Contributors: Lindsay K Cloud, JD; Jennifer Ibrahim , PhD, MPH

Effectiveness of a Peer Delivered Public Transportation Intervention Program for Individuals with Autism spectrum Disorder
Presenter: Beth Pfeiffer
Contributors: Beth Pfeiffer, PhD, OTR/L, BCP; Amber Davidson, MPH; Eugene Bruisilovskiy, MUSA; Mark Salzer, PhD; Laura Slugg, BA; Cecilia Feeley, PhD
Parent-Child Perspectives on Community Participation Barriers and Facilitators for Transition-Aged Youth with ASD: A PhotoVoice Study
Presenter: Amber Davidson
Contributors: Amber Davidson; Julia Serensits, OTS; Blair Tracy, OTS; Alaina Vandyke, OTS; Beth Pfeiffer, PhD, OTR/L, BCP, FAOTA
Resources for Engaging Individuals with IDD in Research during Public Health Emergencies
Presenter: Beth Pfeiffer
Beth Pfeiffer, PhD, OTR/L, BCP, FAOTA; Jessica Kramer, PhD, OTR/L
Preparing the future workforce: Lessons learned about burnout during the Covid-19 pandemic, and how they can inform our classrooms and curriculum
Presenter: Jennifer Ibrahim
Contributors: Jennifer Ibrahim, PhD, MPH; Anne Frankel, PhD
The effect of adverse childhood experiences on health-related quality of life among HIV positive men who have sex with men
Presenter: Aisha Bhimla
Contributors: Aisha Bhimla, Raesibe Tanaka Mada, Julia Trout, Ra'Ann Merceir, Jack Barile, Lorie Okada, Shari Brown, Frankie Wong, Krys Johnson, Lin Zhu, Yin Tan, Grace X. Ma
Categories