Temple's Emergency Medical Technician (EMT) program is a six-credit course designed to provide students with the necessary knowledge and skills to provide basic life support emergency care. The EMT course is held in a traditional setting, where material is taught in a dynamic classroom environment and hands-on skills are heavily integrated. Students will utilize an assigned textbook and associated interactive supplements to complete readings, assignments, presentations and psychomotor skills. Students will complete field clinical hours with affiliated prehospital and hospital facilities. Throughout the course, and through the application of skills in the classroom and clinical setting, students will become competent in performing the minimum job competencies of an emergency medical technician providing Basic Life Support (BLS) care. 
Objectives include, but are not limited to:
Medical/trauma assessment
Vital sign assessment and physical examination 
Airway management
Immobilization techniques 
EMS operations 
Legal documentation
Lifting and moving techniques 
This course is optimal for pre-health students, as an EMT certification provides ample opportunity to gain patient contact hours and unparalleled healthcare experience. Successful completion of this course qualifies students to sit for the National Registry of Emergency Medical Technician's (NREMT) Cognitive and Psychomotor Certification Exam. Once the student successfully completes the NREMT exam, they will earn their NREMT and Pennsylvania state EMT certifications.  
Note: Students are eligible for PA state EMT certifications at the age of 16, while the NREMT only provides certifications to students 18 years of age or older.  
Requirements for course enrollment
Students must be at least 16 years of age
Students must have all required Temple public health student vaccinations 

Students must have a current physical on file and be able to lift and move 50+ pounds

Successfully pass all of the following clearances/checks:
​At the undergraduate level, students should register for HRPR 3001; at the graduate level, students should register for HRPR 5002.
More information
For questions on the program not answered here or for more information on how to enroll, contact: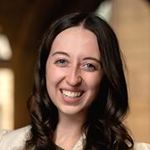 Catherine Gibbs
Instructor
Health and Rehabilitation Sciences