The College of Public Health offers a rigorous five-year (4+1) program in which high-performing undergraduate recreational therapy students can earn a bachelor of science in recreational therapy and a master of science in recreational therapy in five years, rather than six.
This combined degree program offers exceptional students an opportunity to develop critical skills in recreational therapy and complete graduate work for professional careers in diverse settings, including hospitals, rehabilitation centers, nursing homes, assisted living facilities, schools and community recreation agencies.
Students can apply for admission to this accelerated program at the beginning of their junior year. They begin taking graduate-level courses the semester after they are admitted. Students will complete the requirements for the undergraduate degree within two years after entering the +1 program, and the MS requirements will be satisfied by the end of the fifth year of study.
For more information on the 4+1, contact: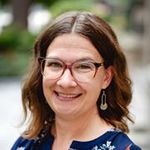 Gena Bell Vargas
The bachelor of science in recreational therapy is accredited by the Commission on Accreditation of Allied Health Education Programs (CAAHEP)/Committee on Accreditation of Recreational Therapy Education (CARTE).