Health communication is at the heart of how patients and clinicians make decisions about health and wellness—whether it is a decision to take a particular treatment for a life-threatening disease such as cancer, to donate a deceased loved one's organs for transplantation, or to obtain screening for colon cancer. In the Siminoff Research Group, Dean Laura A. Siminoff leads a team of researchers who focus on understanding how people communicate about health and the impact of communication on health-related behaviors and decisions. The team has recently focused on areas of organ and tissue donation for transplantation and research, cancer treatment, end-of-life decision-making, and family burden providing care to dying patients. The Siminoff Lab uses and develops mixed methods, including direct observation, to answer these complex questions.
The lab's other focus is developing strategies and interventions to improve and enhance health communication and outcomes and the development of measurement tools. Examples are the development of a computer program to facilitate qualitative coding, SimCode, and structured measurement scales such as the Cancer Communication Assessment Tool for Patients and Families (CCAT-PF). A major focus has also been the development of a communication skills training tool for Organ Procurement Organization staff who discuss donation options with the families of deceased patients. The intervention, Communicating Effectively about Organ Donation (CEaD), has been developed for organ donation for transplantation, tissue donation for research, and decision to donate for vascularized composite allotransplantation. Dr. Siminoff is also affiliated with Fox Chase Cancer Center.
Learn more about the Siminoff Research Group.
Director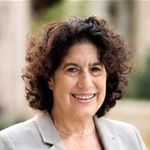 Laura A Siminoff
Laura H. Carnell Professor
Social and Behavioral Sciences