The College of Public Health understands that transitioning to a new school can be challenging. Our New Transfer Student Task Force is here to assist in making the journey a smooth and successful one. The Task Force helps transfer students thrive in their new environment, ensuring seamless integration into our campus community.
Events
The Task Force hosts events to foster academic and social engagement and build a sense of community and integration. At these sessions, transfer students can get to know new people, explore resources that the college and university have to offer, and learn academic skills needed to succeed at Temple.
A Welcome Event is held each semester where recent College of Public Health undergraduate transfer students have the opportunity to meet staff and fellow students. The event features a continuing transfer student panel, where continuing students respond to questions about their transition to Temple and provide tips to help the new students in attendance.
Events in the Coffee and Community series are an opportunity for recent College of Public Health undergraduate transfer students to connect with their peers over coffee and dessert. Attendees can engage in fun activities as well as obtain academic resource information.
Resources
Our guide on navigating "transfer shock"—a phenomenon that affects students who transfer from one college institution to another during their first semester—provides helpful information and tools to prepare transfer students for this adjustment.
Additionally, the College of Public Health and Temple University offer resources to help with navigating campus, promoting academic success, getting involved in activities, assisting with financial aid, prioritizing mental health and more. Explore college and university resources available to students.
Contact
Questions regarding transfer student resources or the New Transfer Student Task Force can be directed to the task force lead: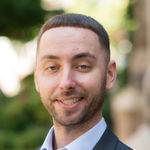 Matthew Miller