Education that makes an impact
Fieldwork and clinical placements are among the most crucial components of a College of Public Health education. These placements are designed to be practical experiences that provide students with an opportunity to apply the concepts, techniques, and theories learned in the classroom to real-life experiences working in the field, in service of the public's health and the needs of local communities. The work of our students has impacted thousands of lives.
The college's Office of Clinical Affairs and Interprofessional Education partners with more than 5,000 community partners. Fieldwork and clinical sites include community-based organizations, governmental agencies, hospitals, other academic institutions, rehabilitation facilities, community health centers and corporate worksites.
Our Students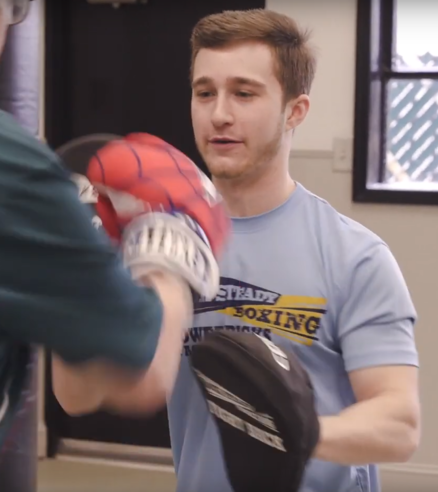 "I was looking for a bridge that connected the classroom to a practical setting. "
Alec Berenbaum, former intern at Rock Steady Boxing
Global opportunities
Global fieldwork and clinical practice opportunities exist for some students. Students have completed clinical practice trips and fieldwork projects in countries such as Guatemala, Costa Rica, Ghana, Jamaica, India, Peru, Kenya, Botswana, China and the Dominican Republic. Students who are interested in international experiences should discuss with their fieldwork or clinical specialist.