The Orthopedic Physical Therapy (PT) Residency is a post-professional program that prepares licensed, currently practicing physical therapists to advance their practice in orthopedic physical therapy. The residency emphasizes critical thinking and evidence-based practice. You will complete didactic courses taught by expert faculty as well as clinical mentorship courses with a certified orthopedic certified specialist (OCS)—all without giving up your current job or moving.
After completing the program, residents are prepared to sit for the Orthopedic Specialty Examination to become an OCS. Many residents go on to become educators, owners of their own practice, or leaders in their organizations.
The residency is a hybrid program that combines:
Online learning, including live video conference-based classes and discussion boards
Six in-person weekend course sessions on Temple's Main Campus that emphasize hands-on collaborative learning
Mentored clinical practice in or near your current place of employment
What distinguishes our orthopedic PT residency?
Program format
The Orthopedic PT Residency is a non-credit-bearing program, with cohorts beginning in January each year. It consists of 24 units in two course categories:
Musculoskeletal management didactic courses, which cover evidence-based management of musculoskeletal disorders. These courses include readings as well as online lectures and discussion. In- person weekend lab courses emphasize physical examination, manual therapy, exercise prescription and clinical decision-making.
Clinical mentorship courses, which occur at the resident's place of employment and include an online component for individual feedback and interaction with faculty. This encourages residents to draw connections between their clinical practice and the residency's didactic content.
Questions? Contact us
Complete an interest form and email it to ptresidency@temple.edu, or contact the program director: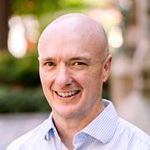 Bill Egan
Accreditation
This program is an American Board of Physical Therapy Residency and Fellowship Education (ABPTRFE)-accredited residency program. Website: abptrfe.org
Program Outcomes 2022
Resident graduation rate: 100%
OCS exam first time pass rate: 100%
*This program is not subject to accreditation by the Commission on Accreditation in Physical Therapy Education (CAPTE), 1111 North Fairfax Street, Alexandria, Virginia 22314; telephone: 703-706-3245; email: accreditation@apta.org; website: http://www.capteonline.org