The Kinesiology Physical Activity Program (KPAP) is a universitywide program offering a variety of physical activity experiences. Students, faculty and staff from across Temple may enroll in any of these classes to enhance their own physical activity. KPAP allows participants to explore human movement and its impact on personal health, society and lifelong physical activity; it relies on a team of dedicated physical activity professionals who work together to promote physical literacy, to teach skills and to disseminate health and fitness knowledge. KPAP classes are taught by highly qualified instructors who utilize their knowledge and expertise to ensure every student's success, while maintaining safe practices and having fun. KPAP encourages Temple students, faculty and staff to "move more and sit less" (U.S. Department of Health & Human Services, 2018).
KPAP participants will acquire numerous health and cognitive benefits while earning academic credits. Currently, KPAP enrolls almost 1,500 students per semester and offers over 90 sections of various physical activity courses. All KPAP courses promote and address the Components of Health-Related Fitness: Cardiovascular Endurance, Muscular Strength & Endurance, Flexibility and Body Composition. Most KPAP courses meet for a full semester and carry a two-credit load. KPAP also offers Activity Workshops that focus on similar physical activities but on an abbreviated schedule. Workshops meet for half a semester and carry a one-credit load; these are noted as 7A and 7B. KPAP classes are offered throughout the week at Main, Ambler and Health Sciences Center Campuses and are designed to meet the Physical Activity Guidelines for Americans recommendation of 150 minutes of weekly physical activity.
KPAP classes with a two-credit load are offered every semester and include activities related to the general areas of fitness, sports, martial arts, outdoor adventure and mind-body movement. KPAP also offers Special Topics in Fitness; classes vary semester to semester depending on the expertise of the instructor and availability of meeting space. The following Special Topics in Fitness and Workshop courses are not offered every semester. Please contact the KPAP director for current offerings.
KINS 1000: Special Topics in Fitness – Wrestling, Intro to Outdoor Adventure, Basketball, Pickleball, Outdoor Leadership Skills, Soccer, Bodyweight Training, and Wilderness First Aid and Ethics
KINS 1032: Fitness Workshop – Aerobics, Muscular Strength and Flexibility Training
KINS 1033: Lifetime Activities Workshop – Team and Individual Sports
Did you know?
According to the Physical Activity Guidelines for Americans, the recommended amount of moderate intensity physical activity for adults is at least 150 minutes (2 hours and 30 minutes) to 300 minutes (5 hours) per week. This recommendation is based on new evidence that shows a strong relationship between increased sedentary behavior and increased heart disease, high blood pressure, and all-cause mortality. Researchers also found that the more physically active people are, the better their mental health status.
All physical activity, especially moderate-to-vigorous activity, can help offset these risks. Most KPAP classes are held on Monday, Wednesday and Friday for 50 minutes or on Tuesday and Thursday for 1 hour and 20 minutes; some classes are required to meet on the weekends. The Department of Health and Rehabilitation Sciences and the College of Public Health are committed to solving health's complexities through physical activity, and we encourage the entire Temple community to get active in KPAP!
See the course catalog for a complete listing of KPAP courses. Course numbers KINS 1001 through 1064 are part of KPAP.
Contact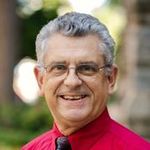 Jack V Sears
Assistant Professor of Instruction
Health and Rehabilitation Sciences