Exposure science studies how people (we) contact and absorb physical, chemical, biological and other stressors in general environments and workplaces. The role of exposure assessment in epidemiology is to quantify specific exposure agents and their distribution related to mortality/morbidity in specified populations (community, city, state, country, etc.).
The Human Exposure Assessment Lab (HEAL) focuses on the problems of accurately quantifying the exposure of populations to chemical and non-chemical stressors spatially and temporally, and understanding how those exposures impact health. HEAL also seeks to develop and implement evidence-based interventions that reduce those exposures among vulnerable and susceptible populations in Philadelphia, USA, and outside of the USA.
We're hiring! Apply for a postdoctoral fellowship with HEAL.
Director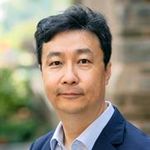 Inkyu Han
Associate Professor
Epidemiology and Biostatistics
View Profile
Office
Department of Epidemiology and Biostatistics
Other pilot projects
We are conducting pilot projects to
Examine the association between total exposure to a mixture of organic compounds (phthalates, organic phthalate esters and other VOCs) and adverse health effects among Asian immigrant workers;
Characterize the geographic distribution of airborne microplastics and nanoplastics (and their chemical composition) across Philadelphia;
Evaluate spatial and temporal heterogeneity of air toxics in Philadelphia for future epidemiologic studies; and
Examine the role of the built environment and behavioral factors on heat adaptation among Philadelphians.