The Health Psychology Research Group has three main areas of focus. The first is the etiology and treatment of obesity. Much of this work has focused on the psychosocial and behavioral aspects of extreme obesity and bariatric surgery. The team is currently completing a study, funded by the National Institutes of Health/National Institute of Diabetes, Digestive, and Kidney Disease and the Commonwealth of Pennsylvania, investigating the relationship between psychosocial functioning and outcomes of bariatric surgery. A second study, supported by the National Institute of Dental and Craniofacial Research, is focused on changes in the oral environment in persons with Type 2 diabetes who undergo bariatric surgery. Other areas of concentration include utilization of bariatric surgery, interventions to reverse postoperative weight gain, the effects of bariatric surgery on persons with hypertension and heart failure, shared medical-decision making before surgery, and the relationship between adverse childhood experiences and the development of obesity.
The second area of focus is the psychological aspects of physical appearance. Along with Siminoff Research Group and Health Disparities Research Group, the team is involved in three projects funded by the Department of Defense investigating the psychosocial experiences of American military veterans who have suffered devastating injuries that could leave them as candidates for vascularized composite allotransplantation (VCA) procedures, otherwise known as face and hand transplants. Other recent work in this area has focused on the psychosocial changes that occur following cosmetic surgical and minimally invasive treatments as well as judgements of attractiveness and interpersonal interactions in persons with facial disfigurement.
The group is also completing a study, funded by the Commonwealth of Pennsylvania, investigating the relationship between traumatic brain injury, impulsivity and substance misuse in young adult athletes and military veterans.
Director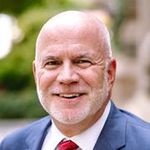 David B Sarwer
Associate Dean for Research
Office of the Dean