Dr. Thomas conducts mental health services research to improve the outcomes and uptake of evidence-based treatment among individuals with serious mental illnesses. The Mental Health Services Research Lab's projects focus broadly on two primary areas:
The development, implementation and evaluation of interventions that promote recovery and community participation; and
Emerging adult engagement in early intervention services.
Specific areas of interest include peer support services, decision-making and support, and person-centered care. Dr. Thomas is also affiliated with the Temple University Collaborative on Community Inclusion.
Director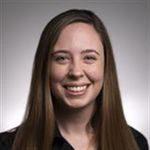 Elizabeth Thomas
Assistant Professor
Social and Behavioral Sciences