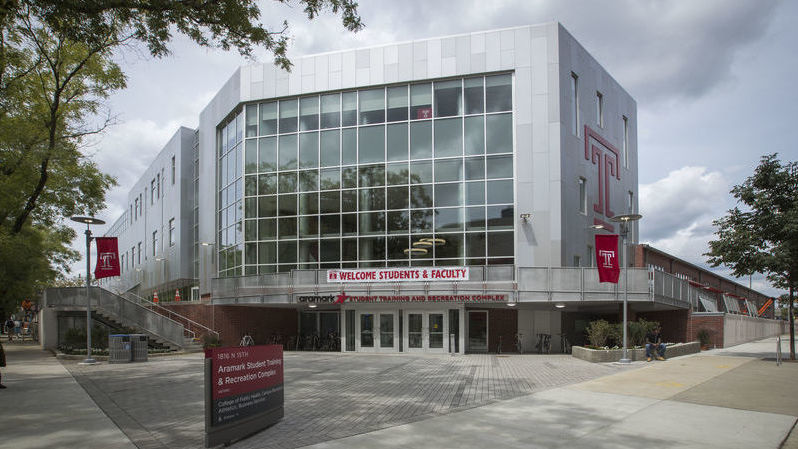 The College of Public Health has added new senior leadership to its faculty, welcoming new chairs in the Department of Kinesiology and Department of Health Services Administration and Policy, as well as an associate dean for clinical affairs and interprofessional practice, a position new to the college. 
"We are tremendously fortunate to have attracted a stellar group of new colleagues who are joining us this summer and fall," said Laura A. Siminoff, dean of the College of Public Health.
Susan VonNessen-Scanlin, Associate Dean for Clinical Affairs and Interprofessional Practice 
VonNessen-Scanlin is a longtime Philadelphian with 30 years of experience in healthcare. She most recently served as associate dean of clinical programs and partnerships at Rutgers University School of Nursing and core faculty for Rutgers Global Health Institute. VonNessen-Scanlin has served at premier academic medical centers and children's hospitals overseeing transformation initiatives, population health programs, and other efforts to improve operations and patient care. Recently, as CEO of Rutgers Community Health Center, a federally qualified health center, she spearheaded the center's relocation and new partnership with the nationally renowned New Community Corporation in Newark.
She is a nationally certified pediatric nurse practitioner who has spent much of her clinical career caring for children with lung disease, such as urban asthma. While at the University of Pennsylvania, VonNessen-Scanlin was part of the American International Health Alliance project to reduce infant mortality and improve women's health in Kyiv, Ukraine. VonNessen-Scanlin received her BSN at Villanova University and an MBA in healthcare policy and management/economics from Penn State.
Huanmei Wu, Chair of Health Services Administration and Policy and Assistant Dean for Global Engagement
An accomplished bioinformatics researcher, Wu also is an experienced academic program leader.   
She has extensive experience in faculty and student recruitment and academic program development. She brings to Temple 15 years of experience at Indiana University Purdue University in Indianapolis (IUPUI), including five years as chair of the Department of BioHealth Informatics.
Wu's focus has been on translating heterogeneous data into intelligence for improved healthcare and creative clinical applications through data management, integration, analysis, modeling, and prediction. She is especially interested in personalized health and precision medicine, genomics/proteomics data mining and integrative prediction, image-guided cancer radiation treatment, and big data analytics over massive biomedical information. In image-guided cancer radiation treatment and tumor respiratory motion modeling, Wu has analyzed factors that affect the success of targeted radiation for accurate radiation dose delivery to tumors during treatment, and radiation-induced toxicities, through radiomics data modeling for precise radiotherapy based on biomarker analysis.
With her expertise in big data and technology, Wu reflects an important element of the future of public health. She received her PhD and MS in Computer Science and Information Science at Northeastern University and holds a chemistry degree from Tsinghua University in China.
Mark Stoutenberg, Chair of Kinesiology
An exercise physiologist, Stoutenberg joins Temple from the University of Tennessee Chattanooga, where he was the inaugural director of an MPH program focused on chronic disease prevention and control. While at UTC, he helped launch a campuswide program to connect students, staff and faculty efforts with community organizations. His research has expanded from a focus on exercise to an implementation of science frameworks. He is specifically interested in exploring methods of referring patients from health settings and engaging them in physical activity and lifestyle interventions in community settings. This includes connections with community health and primary care clinics in underserved communities.
Stoutenberg received his MSPH and PhD and MS in exercise physiology from the University of Miami and his bachelor's degree in history from Columbia University.
"Each of these candidates has remarked that the openness and participation of faculty was a leading factor in their decision to join us," said Siminoff. "We are also grateful to the interim department chairs who so ably led their respective units: Steve Lepore (HSAP), Jeff Gehris (Kinesiology), and Mike Sitler (Kinesiology)."
New faculty
The College of Public Health brings together top scholars from around the world—teaching in our classrooms, leading our research, and forging partnerships across the community. The following new faculty join the college starting the 2020-2021 academic year; this list will be updated as the semester approaches. 
Andrea Branas, assistant professor of instruction, physical therapy, in the Department of Health and Rehabilitation Sciences
LaVonne Couch, director of clinical education for physical therapy in the Department of Health and Rehabilitation Sciences
Jeanne Coviello, assistant professor of instruction, occupational therapy, in the Department of Health and Rehabilitation Sciences
Jasmine Edwards, assistant professor of instruction, physical therapy, in the Department of Health and Rehabilitation Sciences
Carolina Villamil Grest, assistant professor in the School of Social Work
Michael Harvey, assistant professor of instruction in the Department of Health Services Administration and Policy 
Laura Johnson, assistant professor in the School of Social Work
Erin Kulick, assistant professor in the Department of Epidemiology and Biostatistics
Jialiang Liu, assistant professor of instruction in the Department of Epidemiology and Biostatistics
Nicholas Mirabito, anatomy and physiology instructor in the Department of Kinesiology
Elizabeth Heller Murray, assistant professor in the Department of Communication Sciences and Disorders
Jing Shen, assistant professor in the Department of Communication Sciences and Disorders
Tulay G. Soylu, assistant professor of instruction in the Department of Health Services Administration and Policy 
Jeni Stolow, assistant professor of instruction in the Department of Social and Behavioral Sciences
Mary Terhaar, professor in the Department of Nursing
Betelihem Tobo, assistant professor of instruction in the Department of Epidemiology and Biostatistics
Linda Bomboka Wilson, assistant professor of instruction in the Department of Social and Behavioral Sciences
Recai Yucel, professor in the Department of Epidemiology and Biostatistics