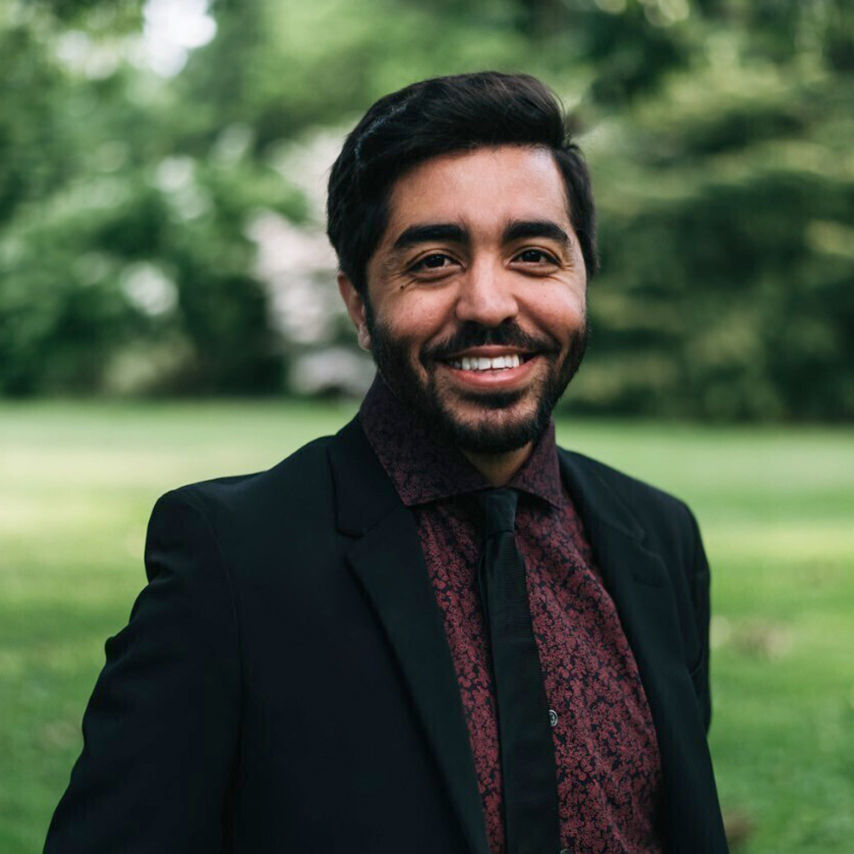 Photo credit: Photo courtesy of Mohammed Alhajji
Mohammed Alhajji's doctoral research has won him two national awards, returned him to his native Saudi Arabia to continue his work, and led him to become, he thinks, "the first PhD student ever to defend their dissertation in a hallway in an empty building."
Alhajji, who graduated in spring 2020 with a PhD in Social and Behavioral Sciences, studied pre-med in the United States before switching to public health, and his PhD research combines his biomedical training with interests in policy and behavioral health. It presents an intervention to prevent the spread of sickle cell disease in Saudi Arabia, where it's one of the most common genetic disorders. 
A child can develop the disease only if both parents carry the abnormal recessive gene, but many people don't know if they do. Traditions of arranged and intrafamily marriages create the risk of pairing relatives such as cousins who may both carry the gene. A 2005 law required premarital screening to receive a marriage license, Alhajji says, "but the timing of the screening is way too late in the process. You could be dating for years and have all the arrangements set up, and then right before your wedding you get a screening. Some people just ignore the results."
Earlier screening would make age-old marriage traditions safer. In 2019 he returned to his home municipality of Alahsa to conduct focus groups and collect data from parents and high school students, measuring their openness to screening children as teenagers. "There was huge support for it," he says. He hopes the findings can inform government policy.
This research earned him the Student Award from the American Public Health Association (APHA) Genomics Forum, and it was named best student abstract by the Society of Behavioral Medicine.
He was scheduled to defend his dissertation on March 30, by which time the university had shut down due to the COVID-19 pandemic. His plan to speak via video from home went afoul when his apartment's internet connection failed, so he scrambled to Temple's campus, "going from door to door, begging security guards to let me in to defend my dissertation," he says. He got into the Science Education and Research Center, plugged in his laptop in a hallway, and completed the final step toward his degree.
Alhajji posted video of that presentation online, as part of his other life as a social media personality: He has hundreds of thousands of followers on Twitter, YouTube and other platforms for videos in which he explains public health issues, in Arabic, for viewers back home. "It's like a reality TV show, a lens for people 7,000 miles away to observe my PhD life in the U.S., my life in Philly."
He recently moved back to Saudi Arabia, where he has built enough of a following to sometimes get recognized. "They call me Dr. Mohammed," he says.
Categories