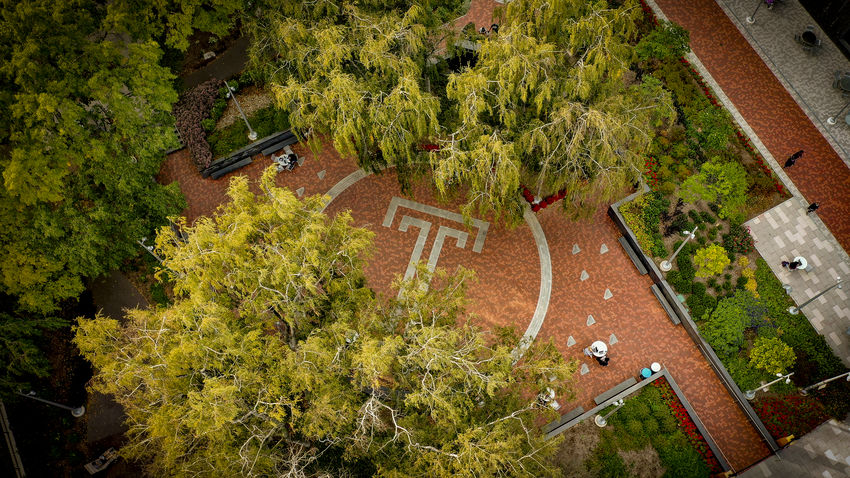 Every month, faculty in the College of Public Health take part in a range of scholarly activities; below are the activities for the month of May 2022.
For news on research publications and grants, please see the college's news feed for in-depth stories and reports. If you are a faculty member and would like your activities included, please contact Lisa Litzinger-Drayton, Director of Communications and Marketing, at lisalitzinger@temple.edu.
Honors and Awards
Linda Bomboka Wilson received the 2022 Department of Social and Behavioral Sciences Faculty Diversity, Inclusion and Belonging in SBS (DIBS) Award.
Deirdre Dingman received the 2022 Department of Social and Behavioral Sciences Faculty Service Award.
Mark Salzer received the 2022 Faculty Senate Service Award. Salzer also received the 2022 Department of Social and Behavioral Sciences Faculty Mentorship Award.
Jeni Stolow received the 2022 Department of Social and Behavioral Sciences Stefan Keller Excellence in Teaching Award.
Jingwei Wu received the University Library's 2022-2023 Textbook Affordability Project Award (for EPBI 8301).
Presentations and Speaking Engagements
Donna Coffman presented "Introduction to Time-varying Mediation Analysis with Application to Prevention Research Workshop" at the 30th annual meeting of the Society for Prevention Research in Seattle.
Abby Rudolph participated in a panel titled "Mobility and COVID-19 infections" at the Response to COVID-19 and Impact of the Pandemic conference held in Rome, Italy.
Mark Salzer co-presented a poster titled "Examination of differences in enrollment, attendance, and participation in an intervention to increase community participation in rural communities" at the International Society for Autism Research (INSAR) 2022 Annual Conference in Austin, Texas. He also co-presented a webinar titled "A Conversation about Community Inclusion in Rural Settings" for the Pennsylvania Association of Psychiatric Rehabilitation Services annual conference and presented the webinars "Community Inclusion as a Medical Necessity for Individuals with Significant Mental Health Issues" and "Fundamentals of Community Inclusion" for the Solano County, California, Office of Behavioral Health.
Recai Yucel co-presented a paper titled "Sequential imputation under stereotype models with application to cancer registry data" at the 31st International Biometric Conference held in Riga, Latvia. Yucel also was a panelist speaking on the recent developments in R and its role in research and Teaching at the Why R? conference in Turkey.
Other Scholarly Activities
Jingwei Wu was appointed to the Faculty Senate Committee for International Programs.