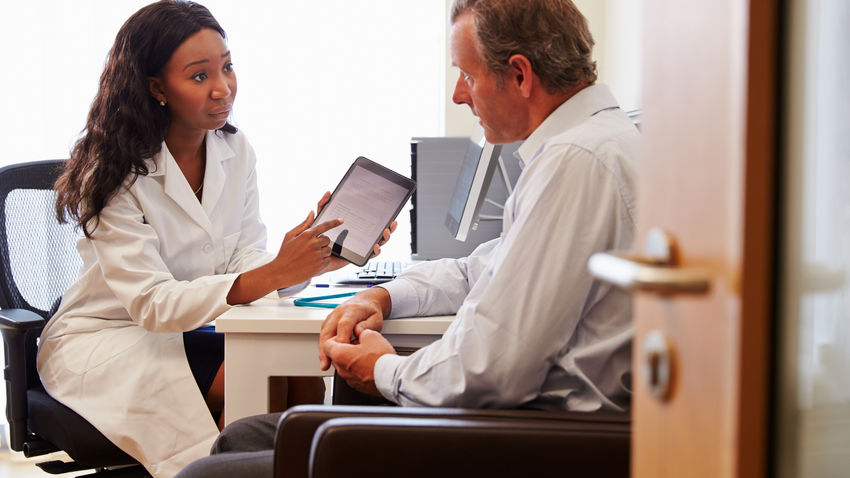 Some healthcare studies produce not just new research—but also new researchers. For a study of healthcare patients that began in 2020, Yaara Zisman-Ilani, assistant professor in the Department of Social and Behavioral Sciences, enlisted the aid of two College of Public Health undergraduate students. Both students have graduated and now work in municipal health research roles, putting their training on that study to work as they begin their careers. 
The study examined shared decision making perceptions among patients with depression in minority populations, as well as the acceptability of health information exchange and patient portal use in depression care. Recent CPH graduates Treanna Hackney and Diana Washington are co-authors on two published papers that the study has produced, first in Frontiers in Psychiatry in 2021 and recently in the Journal of General Internal Medicine this February.
"One goal was to help CPH students graduate during the midst of the COVID-19 lockdown in summer 2020, while mentoring and training the students to recruit remotely, conduct remote interviews, and get experience in qualitative data analysis," says Zisman-Ilani. "The students did an amazing job, remotely bonding with study participants and creating trust and compassion. They were crucial in the research." 
"I was lined up to do an internship at a hospital, and it fell through because of COVID-19," says Hackney, who now works in COVID-19 data management in the Philadelphia Department of Public Health. "Dr. Zisman-Ilani at the time was seeking research assistants to help with her study. It worked out perfectly."
The Journal of General Internal Medicine paper finds that stigma associated with mental illness may undermine more robust adoption of healthcare providers' online portals among underserved populations. The previous publication in Frontiers in Psychiatry examined patients' attitudes toward shared decision making with primary care providers, also highlighting stigma as a potentially limiting factor for shared decision making with health disparity patients.
The study began in summer 2020, just as the COVID-19 pandemic was forcing people to study, work, and receive certain healthcare services from home. Both Hackney and Washington joined the research team as part of their senior-year internships.
Zisman-Ilani and co-investigator Elizabeth Matthews of Fordham University created a set of questions that would be asked to patients who were receiving depression care at Temple University Hospital primary care practices. With support from Temple University Hospital clinicians and collaborators on the project, Anuradha Paranjape and Margot Savoy, the students had to make contact, offer participation, and conduct the interviews by phone or video calls.
"We were calling to interview people about a sensitive health matter," says Washington, who works at a nonprofit organization conducting contact tracing for Montgomery County. "You learn how to ask questions respectfully and directly, make sure the person is comfortable and knows what you're asking them for."
"A lot of people didn't want to talk. There was stigma [related to depression] even to participate in the research," Zisman-Ilani explains.
Ultimately, the students gained the trust of enough patients to conduct the interviews. 
"A lot of the patients did want to talk about their experience," Hackney says. "And we really had to ask personal questions about how they thought about their care, what kind of mental health problems they were facing, and how they were navigating being home and using those online ways of booking appointments or speaking to their doctors."
The interviews that Hackney and Washington conducted were transcribed, coded, and incorporated into the findings of the two published studies. 
"The overarching objective of the project was really about how to communicate with your provider about depression, for people who are underserved, from racial and ethnic minorities—how shared decision making and electronic health records can facilitate this communication," Zisman-Ilani says. "The next step is really to see how we can make the portals more accessible for the patient who has mental health issues, via shared decision making."
It was a thrill for the students to be part of research that adds to the body of literature in the field. And both Hackney and Washington feel the skills they gained while conducting the research have helped them in their current work, where they also do community outreach. 
"I learned how to build that rapport. I'm naturally a friendly person. But this is a serious matter," Washington says. "Dr. Zisman-Ilani reviewed motivational interviewing with us prior to us interviewing the patients. It's important that you have a conversation with them and listen, instead of talking at them."