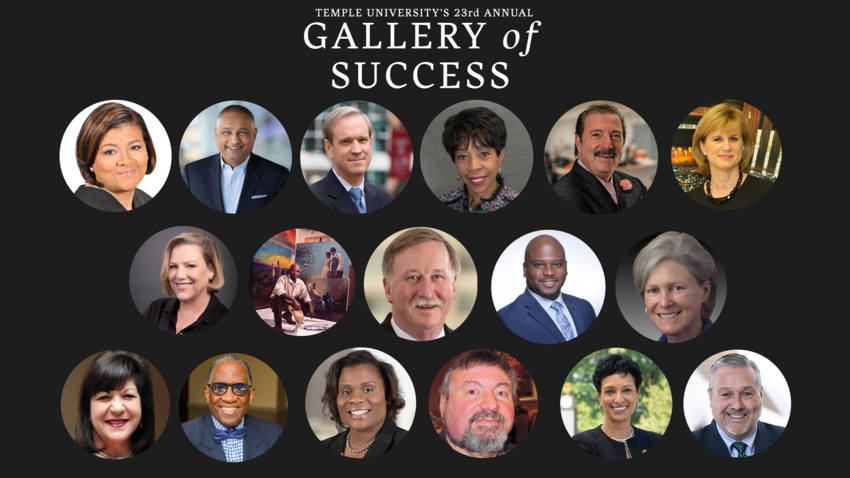 College of Public Health alumna Sandra Davis, CPH '91, and School of Social Work alumna Kimberly Ali, SSW '99, have been named this year's inductees into Temple University's Gallery of Success, which honors alumni who have used their experience at Temple to make an impact in their field. Davis and Ali will be honored on the Gallery's website and as part of a display in the lower level of Mitten Hall. 
Read more about our inductees: 
Sandra Davis, CPH '91
Sandra Davis is associate professor and assistant dean for diversity, equity and inclusion (DEI) at the George Washington University School of Nursing. Under her influence and leadership, the George Washington University was awarded the Higher Education Excellence in Diversity (HEED) award, which recognizes colleges and universities that demonstrate an outstanding commitment to diversity and inclusion. 
A leading expert in diversity, equity and inclusion in both academia and public health, Davis works to improve DEI initiatives locally and internationally. She consulted with Riverside College in Bacolod, Philippines to discuss DEI with faculty and students. Nationally, she is working with the American Association of Critical Care Nurses to enhance DEI in academic nursing and the nursing workforce; she also is working with the National League for Nursing Strategic Action Committee to integrate social determinants of health in nursing curricula. Locally, she conducted a heart healthy participatory action research study for middle school students in Washington, D.C., so their voices could be heard within their communities through photography, critical analysis and writing policy briefs.
Davis also serves as a director at-large for the College of Public Health Alumni Association and chair of the inaugural Diversity, Equity, and Inclusion Committee, which provides strategic counsel and service in the development, advancement and promotion of alumni-centric diversity, equity, and inclusion programming and initiatives.
Davis earned a BS in nursing and DPM from the School of Podiatric Medicine at Temple. She also earned a PhD from Drexel University, a MS in nursing from the University of Pennsylvania, and a BA from Wellesley College.
Kimberly Ali, SSW '99
Kimberly Ali is commissioner for the City of Philadelphia Department of Human Services. In this role, she oversees both child welfare and juvenile justice operations, including the child abuse hotline, child abuse prevention, juvenile justice diversion efforts, and Philadelphia's juvenile detention center. 
Ali began her career with the City of Philadelphia as a social worker for the Department of Human Services. She has held leadership positions including director of provider relations and evaluation of programs, as well as operations director for ongoing services in the Children and Youth Division. Most recently, she served as deputy commissioner for child welfare operations.
During her tenure with the City of Philadelphia, Ali has been credited with helping lead significant progress at the Department of Human Services. She works to improve outcomes for children and families across both the child welfare and juvenile justice systems—including reducing the number of children in placement by 1,400; ensuring that more children are placed with their families; connecting families to prevention services to safely divert them from the Department of Human Services; and increasing community-based alternatives to detention.
Ali earned her BA in criminal justice and her MSW from Temple. 
Categories