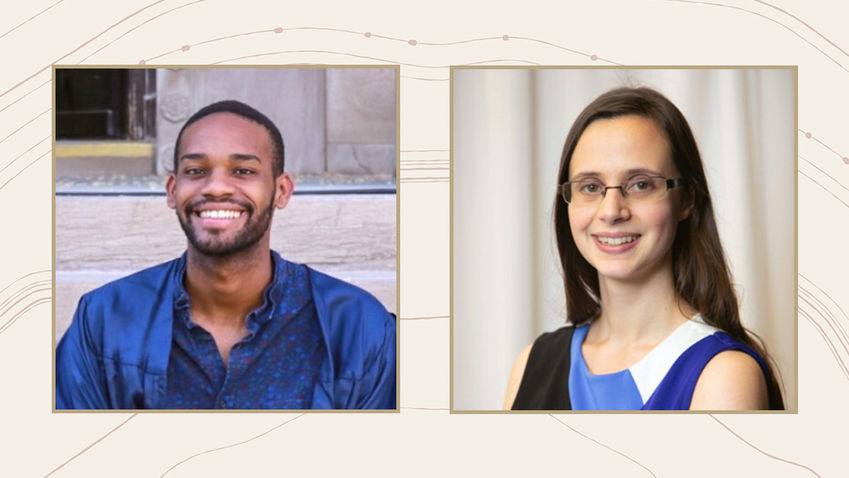 Master of Public Health students Keith Hardaway and Krystin Sinclair were named to The Association of Schools and Programs of Public Health's (ASPPH) This is Public Health Ambassador program, making them part of a select group of 82 graduate students from across the globe nominated to this year's cohort.
This is Public Health ambassadors lead virtual events relating to public health, take over the program's social media accounts, and contribute to projects and presentations to assist in the growth of interest in public health education and careers.
A student in the MPH in epidemiology program, Sinclair decided to pursue public health during her sophomore year at Bryant University, where she studied applied mathematics and statistics. After listening to an epidemiologist's lecture, she realized that a degree in epidemiology would grant her the ability to make a meaningful impact. As Temple's ASPPH ambassador, she is excited to speak with other public health students about the similarities and differences between their programs, and she hopes that doing so will lead to a fuller understanding of public health education across institutions.
"It's a great networking opportunity for us to meet public health students from other schools," she said.
Much like his fellow ASPPH ambassador, Hardaway chose to pursue public health in order to make a difference. While working at an HIV clinic after graduating from Penn State University with a degree in biobehavioral health, he decided that an MPH in social and behavioral sciences would allow him to help the people who needed it most. He now works at a juvenile mental health facility and hopes to use the connections afforded to him by his ASPPH ambassadorship to voice the importance of teaching minors basic hygiene skills.
"You never know what's happening in other public health schools," said Hardaway. "It's cool to see other students' accomplishments."