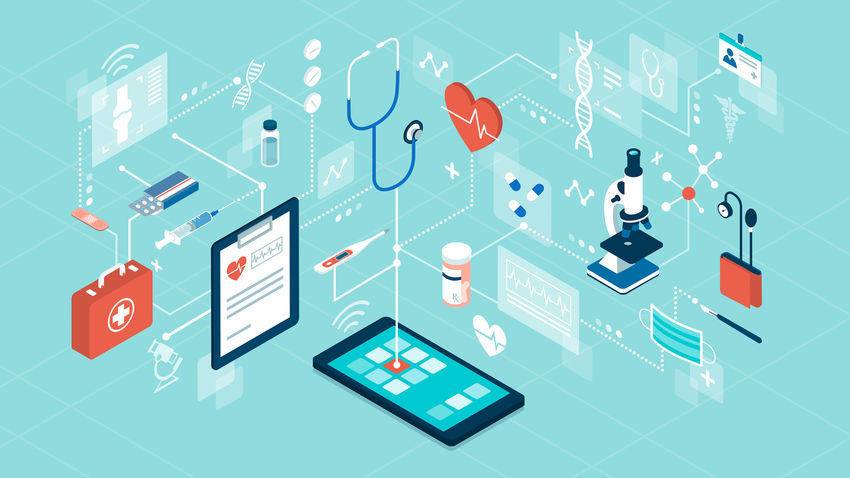 Matt Phillips spends a lot of time researching infectious diseases and the impact that vaccines can have on patient outcomes.
"Who is getting sick? How long are they out of work when they get sick? How much does it cost to care for them?," asks Phillips, who earned his undergraduate and masters degrees in public health at Temple. He sets up studies to investigate. "It's finding the value of a vaccine that we could introduce into society to help these patients." 
 
Alexandria Kachurak, who also earned undergraduate and graduate degrees at Temple, including her masters in epidemiology, helps to manage the quality of studies to ensure they are conducted to meet rigorous standards.
Phillips and Kachurak both work at Merck, a $51 billion pharmaceutical company known for its vaccines and oncology drugs.  
Public health graduates often look first at public service organizations, nonprofits, government health departments, and careers in academic research. 
"I wasn't really aware of pharma as a field that you could work in with a public health degree," says Phillips. 
"If there were internship opportunities available, I probably didn't even entertain them. I wasn't sure what that opportunity would look like," adds Kachurak.
As public health becomes a larger component of the economy and more visible in society, nearly every company today is involved in public health to some degree. At pharmaceutical companies, where innovation is backed by studies aimed at understanding patient outcomes and social determinants of health, public health training is in high demand. 
"Public health degrees are valuable in our field because they're broad," Phillips explains. "They cover a lot, and they're skills based. There's public education, communication, evaluation, planning—all skills you're taught in undergrad through your degree program. I think that's why most of our team is made up of people who have a bachelor's or master's in public health."
While at Temple, Phillips interned at the nonprofit Public Health Management Corporation and the Philadelphia Department of Health. He was working as a research coordinator at the University of Pennsylvania when a colleague from grad school, who was a contractor for Merck, reached out to him about applying for an open position.
"I sort of laughed it off and said, 'no thanks, I'm not really interested in working for the pharmaceutical industry, that's not why I got a degree in public health," he admits. He says he took the job interview "just for the interview practice." Then the meeting opened his eyes: "I had great conversations with some of the team and realized they were like-minded people. " He started at Merck in 2017.
Kachurak had switched from studying macroeconomics to public health at Temple, interned at the nonprofit Food Trust in Philadelphia, and worked for six years at Temple's Center for Obesity Research (CORE). She managed studies on children's nutrition at Temple but wasn't sure she was ready to commit to a doctoral program to advance her career in academia. Phillips reached out about an open position at Merck, and she saw a jump to the private sector as a different way to put her experience to work.
At Merck, Phillips and Kachurak work in outcomes research in the Center for Observational and Real-world Evidence (also CORE). The work offers them a chance to put public health research to use impacting patient outcomes, the CPH graduates say. 
"When most people think about research at a pharmaceutical company, their first thought is clinical trials," Phillips says. Outcomes research is more like public health research, he says. It focuses on the clinical, economic, and humanistic burden of the medicines and vaccines that the company is developing. 
Kachurak, as a senior specialist and quality manager, helps make sure studies are compliant with both company policies and outside regulations. "There are so many regulations and company policies that need to be followed to ensure that our studies are being conducted with the highest quality," she says. "One of my responsibilities is to make sure that studies are following those guidelines," says Kachurak.  "Our science needs to be both rigorous and compliant."
At a recent webinar for the College of Public Health, the alumni gave advice to students, focusing on how graduates with public health degrees can transition into pharma companies. They encouraged students to think creatively about how to present their transferable skills.
"Really leverage all the skills and experiences you have," Phillips said. "What internships have you had?  What part time jobs have you had? Maybe you helped out a professor with a research project and you learned some critical skills there."
Kachurak noted that both she and Phillips "had really zigzag paths to get where we are today," and both got their opportunities to interview at Merck through their professional networks.
Both also thrive on the variety and the pressures of the corporate world. "There is no typical day. That's what we really enjoy most about our jobs," Phillips said.