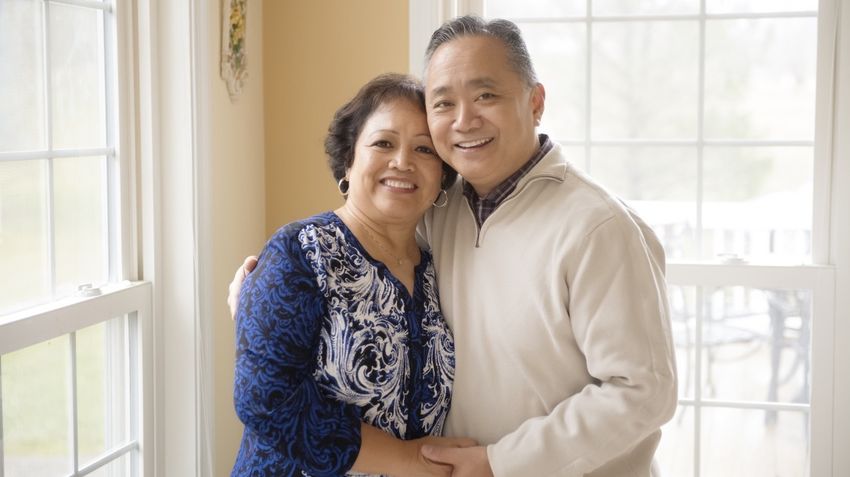 Peter Tan
Martha Grace Armonio came to the United States from the Philippines with her mom, Maria Aida, when she was eight years old.  She recalled how interesting it was to see her first snowfall in Philadelphia. She later was joined by her older sister and brother with her father a few years later. Among her initial visits was to Washington, DC, where she visited friends of the family. They included a boy named Peter, whom she would begin dating 10 years later when they were in college.
Grace, as she was known to family and friends, graduated from Philadelphia's Northeast High School before enrolling at Temple. Her mother was a clinical social worker; her father worked in communications for Temple's medical school.
Grace was a student in the therapeutic recreation program at Temple's College of Health, Physical Education, Recreation and Dance (now the recreational therapy major in the College of Public Health). Pete was a student at the University of Notre Dame. They would have a long distance relationship throughout their college careers—leading to expensive phone bills for their nightly calls.
"Initially I was too shy to speak to her…especially when I found out she modeled and was the head cheerleader during high school," Pete said. "I proposed to her at 18, 19, 20, and 21. She finally said yes, and we were engaged for 3 years as I finished dental school. We were married in Philadelphia in 1983 with a Catholic chaplain from Temple University as a co-celebrant. "
Recreational Therapy (RT) at the time was an emerging discipline. "She was always explaining her profession," Pete says. "It was not traditional physical therapy or occupational therapy. She said she was in RT and people thought, 'oh, respiratory therapist.'"
Through internships at Temple, Grace worked with children with cerebral palsy and Down Syndrome. As newlyweds, they traveled the country and started a family. Grace continued to work as a recreational therapist in several states, rising to department head for a nursing home and rehabilitation centers in northern New Jersey before shifting to be a full-time mother to care for her two children at the time as Pete completed his surgical residency.
"Grace really was one of the first Asian females to get out there and work in such a new field," Pete says. "She broke a lot of glass ceilings! And she loved Temple."
"She was the epitome of social grace, laughter, and love. She just embodied what it was to be a mother, a spouse, an educated professional," Pete says. "I wanted to establish a perpetual legacy in Grace's memory, so her accomplishments, academically, professionally, and in her life, can continue to inspire students to pursue their goals and make an impact."
When Grace passed away on January 22, 2022, Pete endowed recurring endowment and memorial scholarships in her name at the College of Public Health. The Martha Grace Armonio-Tan Endowment and Memorial Scholarships, awarded for the first time this year, is given to an outstanding College of Public Health undergraduate student who is majoring in recreational therapy, selected by the dean.
The first Martha Grace Armonio-Tan Memorial Scholarship recipient for the 2022-2023 year is Julia Pratt, a sophomore in the recreational therapy program. Pratt says she hasn't decided whether she'll head into RT work with children, seniors, or another community.
"The curriculum gives us opportunities to work with different types of people," she says. "We have two internships, so you get a variety of experiences before you graduate." The two-semester scholarship covers a significant portion of Pratt's tuition. "I'm so thankful for this opportunity," Pratt says.
Grace is survived by her husband, Dr. Peter M. Tan, and their three children and their spouses: Kristin and her husband, Jonathan;  Dr. Peter M. Tan, Jr, and his wife, Melissa; and Ryan. She also was able to enjoy her five grandchildren before she passed away. These scholarships will permit many future generations of the Tan family to witness the amazing life Grace had and her pride in being a Temple Owl, says Pete. 
Categories