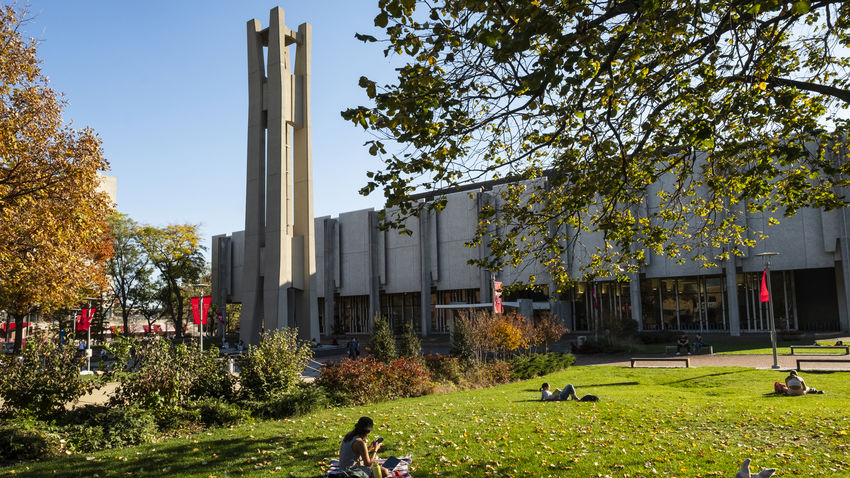 David Sarwer and Lisa Ferretti from the College of Public Health have been named faculty representatives to the newly established Temple University Task Force on Mental Health and Wellness. The task force brings together faculty, students and administrators from across the university to assess existing mental health and wellness infrastructure and programs, evaluate programs at other universities, and develop recommendations concerning the mental health and wellness needs of the Temple community. The focus is on students, but the panel will consider faculty and staff as well.
"College students face a number of psychosocial issues. Some of them are well known; others are less obvious to parents, faculty, staff, and even the students themselves," Sarwer said. "These issues can impact academic performance as well as engagement in and enjoyment of the complete college experience. I'm honored to bring my experience as a licensed clinical psychologist to this task force which will work to address these critically important issues."
Sarwer, associate dean for research and director of the Center for Obesity Research and Education, is a professor of social and behavioral sciences who holds degrees in clinical psychology. Lisa Ferretti, research assistant professor in the School of Social Work and vice president of the faculty senate, is a social work researcher and practitioner who has worked with more than 175 community based organizations, implementing programs in 1,200 sites and reaching more than 15,000 people.
"It is important to remember that the task force is addressing mental health and wellness or well-being," Ferretti said. "There are many dimensions to well-being that include resources and attention to wellness barriers beyond a traditional clinical route of support. It is my hope that my work as a social worker will help to advance responsive solutions that bring balance to our work in ways that recognize the strengths and resilience of our students as they navigate a path to healing."
The Task Force on Mental Health and Wellness is co-chaired by Dan Berman, the university's vice provost for undergraduate studies, and Melanie Cosby, director of the Office of Health Equity, Diversity and Inclusion at the Lewis Katz School of Medicine. 
Read more about the task force. 
University Task Force on Mental Health and Wellness
Co-chairs
Dan Berman, vice provost for undergraduate studies

Melanie Cosby, director, Office of Health Equity, Diversity and Inclusion, Lewis Katz School of Medicine
Faculty
Heath Fogg Davis, Political Science, College of Liberal Arts

Robert Fauber, Psychology, College of Liberal Arts

Lisa Ferretti, Social Work, College of Public Health

Van Hellerslia, Pharmacy Practice, School of Pharmacy

David Sarwer, Social and Behavioral Sciences, College of Public Health

Renée Tobin, Psychological Studies in Education, College of Education and Human Development
Staff
Stephany Coakley, senior associate athletic director, mental health, Athletics

Deirdre Culbreath-Walton, director, labor and employee relations, Human Resources

Mark Denys, senior director, Health Services

Valerie Dudley, director, multicultural education and training, IDEAL

Stephanie Ives, dean of students

Andrew Lee, director, Tuttleman Counseling Services

Tony Reed, chief medical officer, Temple Health
Students
Ava Hutchison, Criminal Justice, College of Liberal Arts

Fatema Kitabwalla, Neuroscience, College of Liberal Arts
Counsel to the task force
Anna Oppenheim, associate university counsel