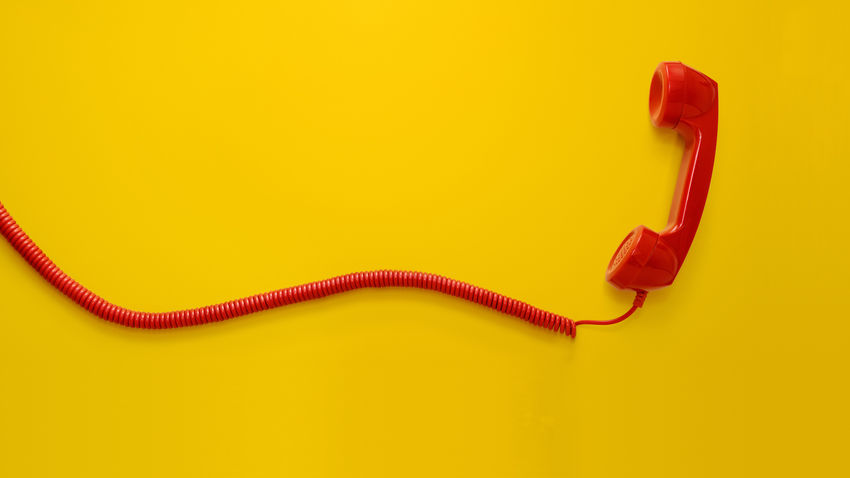 Secondhand tobacco smoke is no longer an issue in most public places, but it remains a clear health threat for children whose parents smoke at home. Tobacco-smoke exposure (TSE) is a major cause of preventable disease in children, from sudden infant death syndrome and respiratory diseases to illnesses later in life. It's more prevalent in low-income households. Across multiple studies, lower income and education have been observed as high barriers to maternal smoking cessation. Children in those homes are more vulnerable to the health effects of TSE.
College of Public Health researchers have been testing interventions that appear to make a difference. Through two newly published studies, they found that similar approaches involving 12 to 16 weeks of telephone consultations with smoking mothers in low-income homes not only helped them measurably lower their children's smoke exposure, it led to efforts to reduce or quit their smoking entirely, even if they hadn't intended to quit when they started treatment.
"Parents are really receptive to trying to protect their kids," says Bradley Collins, professor and director of the Health Behavior Research Clinic and principal investigator of the studies, which were funded by the National Cancer Institute. "Our approach seems to work for this high risk, underserved population where you don't jump right into quitting smoking at the start of treatment. It focuses on child exposure, builds on changes smoking parents make at home, and as they master protecting their child, we encourage effort toward quitting smoking."
The first study found that Collins' Family Rules for Establishing Smokefree Homes intervention, or FRESH, was effective in both reducing long-term child exposure to secondhand smoke and increasing mothers' odds of quitting smoking 12 months after the end of treatment.  He developed FRESH, he says, because standard smoking cessation interventions were not effective in low-income populations.
Smoking mothers, recruited via ads on public transportation and flyers in pediatricians' offices, received "no smoking" signs to post at home, behavioral contracts to sign, and instructions to discuss treatment goals among family members. They received two home visits and up to seven follow-up phone calls from Temple-trained counselors over 16-week period. The calls were designed to help smoking mothers stay motivated and develop strategies to overcome logistical and social challenges in keeping tobacco smoke away from their children.
"We might start with 'can you make their bedrooms smoke free? Can you make the kitchen smoke free?'," Collins explains. "You problem-solve around that, and once they master a short-term goal, what's the next step for greater child protection? What about now smoking everything outside, and not letting anybody who visits smoke indoors? You start small and build on it – moving toward quitting, which is the ultimate goal of child protection from tobacco smoke."
Results of the FRESH study, which will appear in the American Journal of Preventive Medicine, show that children under four years old had lower levels of cotinine—a chemical biomarker of tobacco smoke exposure—than standard control group children even 12 months after the 16-week treatment had ended. And FRESH mothers maintained significantly greater odds of quitting between the end of the 16 weeks and the following 12 months, compared with control subjects in the study.
"Focusing on child health was a hook, getting low-income, distressed smokers that might not otherwise consider quitting smoking involved in a process to make gradual changes," Collins says.
A second project, titled Kids Safe and Smokefree, or KiSS, added a pediatrician's office component. Collins and Stephen Lepore, chair of the Department of Social and Behavioral Sciences and director of the Social and Behavioral Health Interventions Laboratory, trained pediatric care providers (at the Temple Pediatrics, St. Christopher's Hospital for Children, and Children's Hospital of Philadelphia health systems). The providers were guided to ask parents if their children were exposed to tobacco smoke at home and then offer the parents advice and referrals into the KiSS trial. For those enrolled in the trial, Temple counselors followed up with phone calls, again encouraging mothers with strategies to gradually lower children's smoke exposure and build skills and confidence toward quitting smoking.  
In a new paper about the KiSS trial to be published in Nicotine & Tobacco Research, Collins and Lepore report that building mothers' self-efficacy—their confidence that they were able to keep their children safe from smoke—was a key factor of their treatment approach that accounted for higher reductions in long-term TSE reduction. 
"Our attempts to increase parents' confidence in their ability to protect their children from tobacco smoke during the three months of treatment had an effect on reducing child exposure at 12 months," Collins says. "What this tells us, for the next intervention we design, is that our counseling sessions should expand skills training and support that builds parents' confidence around protecting their child. Because greater confidence in this protection during treatment translates to lower child cotinine—even nine months after treatment has ended."
Collins suggests these results could inform the way pediatric care providers and smoking cessation counselors offer assistance to parents who smoke. In fact, he says, the three Philadelphia health systems where the Temple researchers tested the KiSS approach are still using that clinic-level intervention and referring parents to the state smoking quitline.
"Dr. Lepore and I aim to continue to improve Kids Safe and Smokefree," Collins says. "We believe it could be a model for a national intervention. State quitlines could coordinate child TSE reduction messaging and referrals links with pediatric providers, and low-income parents would be able to receive telephone-based counseling that boosts their confidence in keeping their children safe and healthy as they prepare to quit smoking."