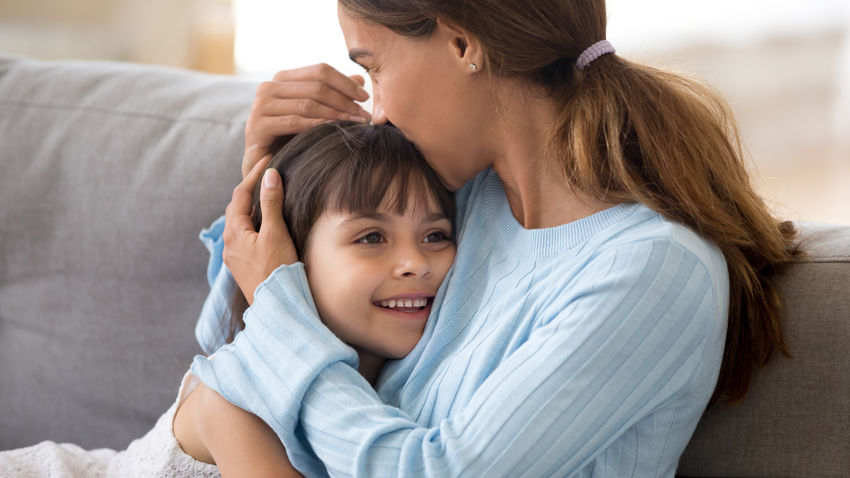 A five-year study from the College of Public Health has shown the effectiveness of an intervention designed to reduce cigarette smoking by mothers that can expose children to health risks. Mothers who participated in the program, called Babies Living Safe and Smokefree (BLiSS), were 9.55 times more likely to abstain from smoking than a control group.
Results from the study were published in the March 2022 issue of The American Journal of Public Health, co-authored by Bradley Collins, professor and PhD program director in the Department of Social and Behavioral Sciences; Stephen Lepore, chair of the Department of Social and Behavioral Sciences; and Brian Egleston, a member of the Biostatistics and Bioinformatics Facility at Fox Chase Cancer Center.
"Children in disadvantaged households bear the greatest burden of tobacco smoke exposure," said Collins. "We need effective interventions in underresourced communities to address this problem as a public health priority."
Child tobacco smoke exposure (TSE), much of it from mothers who smoke, is a leading cause of preventable disease and death. The World Health Organization estimated in 2020 that tobacco kills more than 8 million people annually, including more than 1 million nonsmokers exposed to tobacco smoke. TSE has been linked to childhood ear infections, asthma severity, and increased risk of sudden infant death syndrome. The problem is especially prevalent in low-income households: Over 40% of low-income children have daily TSE, and maternal smoking is the primary source.
BLiSS is a multi-level intervention that begins with an initial in-person session when participants seek food and nutrition services through the WIC program, which provides food and nutrition financial support and education to low-income families. The leaders of the project, Collins and Lepore, teamed with North Inc., the nonprofit that manages the Philadelphia WIC program, training nutrition counselors to include tobacco screening and brief intervention with clients.
Approximately 400 mothers who smoke were recruited into the BLiSS study after receiving WIC nutrition counselor advice. Mothers in the BLiSS intervention then received 12 weeks of TSE-reduction and smoking cessation follow-up, including up to five phone counseling sessions based on cognitive behavioral therapy for smoking intervention, supportive text messaging and video clips sent to their mobile phones, a BLiSS mobile app that helps with self-monitoring of smoking, and eight weeks of nicotine-replacement (gum, patches or lozenges). The mothers also received a smoke-free home guide that contained materials such as "no smoking" signs that could be posted to remind family members in a household to achieve a smoke-free home.
"This population of smokers has a much more difficult time quitting than other smokers," Lepore said. Low-income neighborhoods tend to have more densely concentrated tobacco vendors and tobacco advertising, including billboards that might not be permissible in higher-income neighborhoods. Some smokers feel it reduces their stress, and residents in lower income communities can experience more intensive stress than those in higher income neighborhoods. 
"Roughly speaking, the smoking rates in low-income neighborhoods range from around 25 to 30%, compared to higher-income neighborhoods, where rates are closer to 10 to 14%," Lepore said. "Considering these rates at the community level, when somebody who's trying to quit smoking walks within their community and sees a quarter to a third of people smoking, and sees ads promoting the pleasures of smoking, it can be really hard to overcome temptations to smoke."
These challenges are why the multi-level intervention can be effective, Collins said. "Factors that promote quitting are present at the community level, at the home level, and at the individual level. So, we integrated a number of treatment components specifically for smokers, as well as elements within their community WIC clinics, and for their homes to keep moms engaged in the quit process between the telehealth counseling sessions."
In the end, mothers in the BLiSS program had a significantly higher abstinence rate, bioverified by saliva samples, than mothers in the control group who did not receive the same follow-up, even up to 12 months later. Bioverified abstinence rates were below 10% at 12-month follow-up (nine months after the end of treatment), so "there is room for improvement, but these are very encouraging results," Collins said. "What's noteworthy is this was a population of smokers that was not intending to quit when the nutrition counselor introduced the BLiSS program. Our intervention focused on helping moms get motivated around protecting their children as a first step to quitting smoking." 
Keeping participants—busy mothers—engaged is a key to the effectiveness of the program. The children of mothers who finished more sessions spent more time in counseling, opened the app more frequently, and viewed more videos had measurably less cotinine, a metabolite of nicotine, in their systems.
"What we've been able to show is that if you can create an intervention that doesn't target just individual factors, like nicotine withdrawal symptoms, if you can augment individual-level treatment with intervention elements in the community and home that are integrated, it's going to be more impactful than just a policy alone, or just a quit line, or just nicotine replacement," Lepore said.