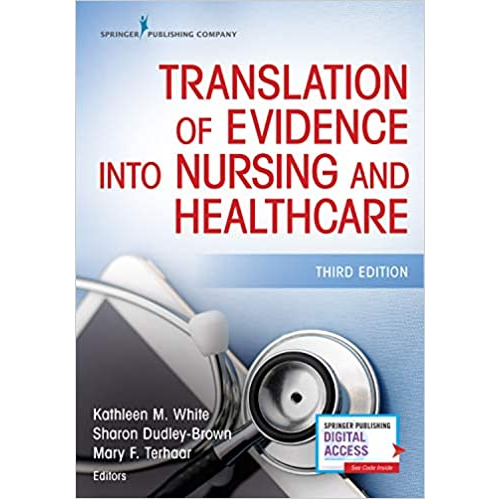 Photo credit: Photo courtesy of Mary Terhaar.
Mary Terhaar, director and chair of the Department of Nursing, has been a national leader in building curriculum for the Doctor of Nursing Practice degree, a relatively new option for advanced graduate study in nursing. Earlier this year, two of Terhaar's textbooks aimed at enhancing DNP education have been selected as 2020 Books of the Year by the American Journal of Nursing.
Translation of Evidence Into Nursing and Healthcare and Clinical Anaytics and Data Management for the DNP, both co-authored by Terhaar, received first-place honors in their categories from the journal.
"One of the most fun things about being in nursing education in the last 15 years is that a whole new degree was started," Terhaar explains. "Everybody knows what a PhD is, but in health sciences we've started to create more practice doctorates." The difference, she explains, is that while the PhD asks questions that don't have answers and discovers generalizable science, the DNP seeks to take generalizable science and put it to work in real-world practice settings.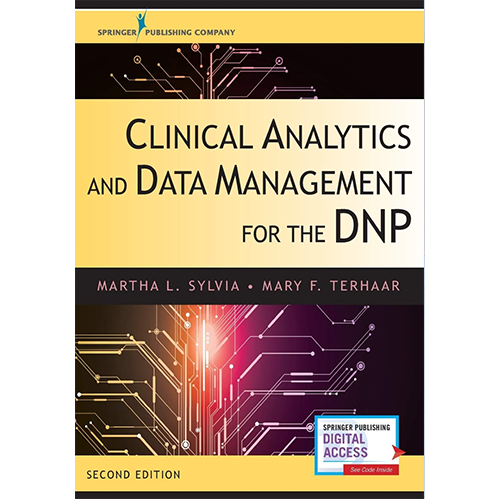 Photo credit: Photo courtesy of Mary Terhaar.
For many years, educators in fledgling DNP courses had been "borrowing textbooks from other disciplines or appropriating books that really didn't meet the need," Terhaar says. She and her co-authors have been developing DNP-specific textbooks. "There's a lot of variability in the way that people offer the degree. These books are intended to try to get more rigor, to make sure that the work that DNPs do is well targeted and impactful."
The Translation textbook describes methods for bringing nursing science into practice and offers many examples of successful execution of projects.
"You start with a problem, and you go to the literature to see what evidence is available to help to solve it," Terhaar explains. "The trick is to figure out from this mass of evidence, what fits a particular practice setting? And then you figure out how to apply it to get a better outcome."
The Analytics text covers selecting the best sources of data from the world of operations, as opposed to the world of research. "It's how to use messy clinical data to test the impact of the interventions that you translate," Terhaar says. "You have to ask: what's the most reliable, most specific source of data that will tell me if this intervention was effective? How do I structure an analysis plan that will help me to see a difference? How do I find the signal amidst a lot of noise?"
Both textbooks have been printed in multiple editions and adopted in nursing degree programs across the country.