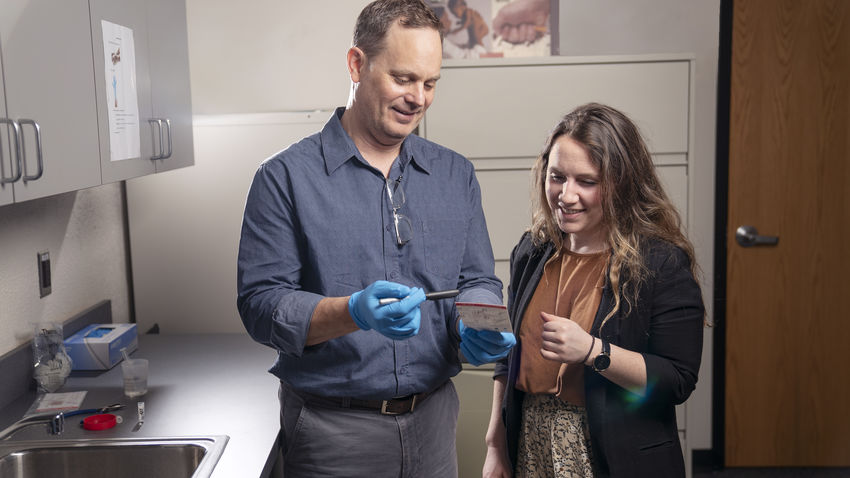 Bradley Collins, director of the Health Behavior Research Clinic and director of graduate programs in social and behavioral sciences, has been named a fellow of the Society of Behavioral Medicine.
"This honor recognizes what we in the college already know about our esteemed colleague, Dr. Collins—that he is a highly accomplished researcher, recognized nationally and internationally for his work on tobacco control in low-income and predominantly minority families," said Stephen Lepore, chair of the Department of Social and Behavioral Sciences.
Collins is trained as a psychologist and has extensive experience with patients as well as a strong research portfolio. Much of his work focuses on innovating and testing behavioral interventions for substance dependence. Throughout his career, his work has targeted low-income, racial minority, and medically-underserved communities. He has led transdisciplinary teams of researchers, clinicians and community agencies to address challenging public health issues in these vulnerable populations.
The Society of Behavioral Medicine is the leading organization of scientists devoted to understanding the relation of human behavior to health and illness. Its mission is to explore relationships between behavioral, physiological, and biochemical states and morbidity and mortality. The society considers academic, professional, clinical, legislative, and other accomplishments in its fellowship elections.
Categories