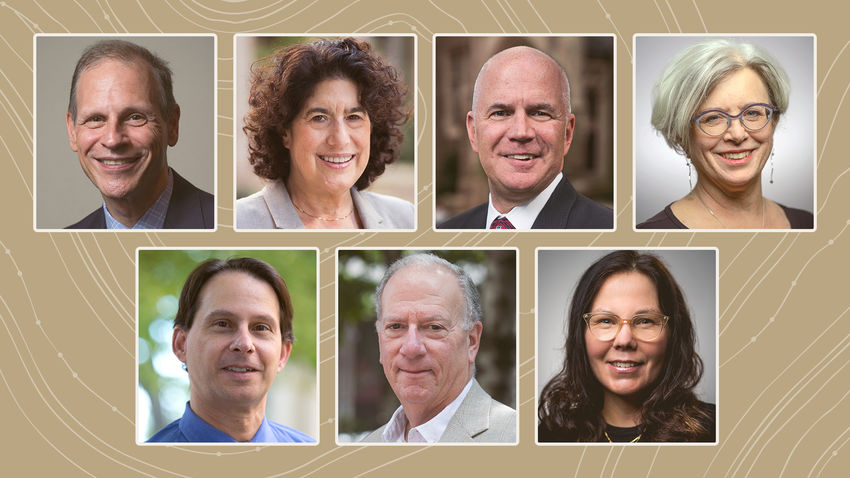 Seven faculty members from Temple's College of Public Health rank in the top 2% of scientists worldwide, in a new analysis of research impact from journal publisher Elsevier and Stanford University. The global ranking, which considers research in 22 scientific fields and 176 subfields, is based on a composite score that incorporates factors such as the number of research papers published and the count of citations those papers receive.  
"This ranking is just one indication of what we're continuing to build in the College of Public Health: an interdisciplinary hub of research that spans the spectrum of public health, health services and social work. Our faculty are among the top researchers in their fields, and we are proud to see them recognized as such," said Laura A. Siminoff, dean of the College of Public Health. 
The College of Public Health researchers who made the ranking are:
Lisa Bedore, Professor and Chair, Communication Sciences and Disorders
Bedore, a clinically certified speech-language pathologist, studies language acquisition and disorders, with a focus on bilingualism. The primary goal of Bedore's research is to understand how children integrate information across linguistic domains to support language learning. 
Jay Fagan, Professor Emeritus, Social Work
Fagan, who taught human behavior and social environment courses at Temple University, is former co-director of the Fatherhood Research and Practice Network and founding editor of the journal Fathering. His research has focused on at-risk fathers; he has published more than 90 research papers on fathers in peer-reviewed journals.
Jennifer O. Fisher, Professor, Social and Behavioral Sciences
Fisher, associate director of the college's Center for Obesity Research and Education, focuses on development of eating behavior during infancy and early childhood. She recently co-chaired a panel developing national healthy eating guidelines for children ages 2 to 8, and she serves as associate editor of the journal Frontiers in Public Health.
Stephen Lepore, Professor and Chair, Social and Behavioral Sciences
Lepore, founding director of the Social and Behavioral Health Interventions Laboratory, focuses on cancer prevention, the impact of cancer on interpersonal relationships, and developing interventions that can improve the quality of life in people who have had cancer or promote healthy behaviors that might lead to prevention or early detection and treatment.
Mark Salzer, Professor, Social and Behavioral Sciences
Salzer, director of the Temple University Collaborative on Community Inclusion of Individuals with Psychiatric Disabilities, researches the delivery of effective community mental health and rehabilitation services to individuals with psychiatric disabilities.
David Sarwer, Associate Dean for Research and Professor, Social and Behavioral Sciences
Sarwer, who directs the Center for Obesity Research and Education, focuses on the etiology and treatment of obesity. His work has focused on the psychosocial and behavioral aspects of extreme obesity and bariatric surgery and the adaptation and delivery of weight loss treatments in specialized medical settings, including primary care, reproductive endocrinology and oncology.
Laura A. Siminoff, Dean of the College of Public Health and Laura H. Carnell Professor, Social and Behavioral Sciences
Siminoff has conducted seminal research in assisting cancer patients to make informed treatment decisions, understanding the health burdens of family caregivers for late stage cancer patients, and examining the impact that communication plays in the production of health disparities. She has researched determinants of consent to organ and tissue donation and developed interventions that help relieve the shortage of transplantable organs.