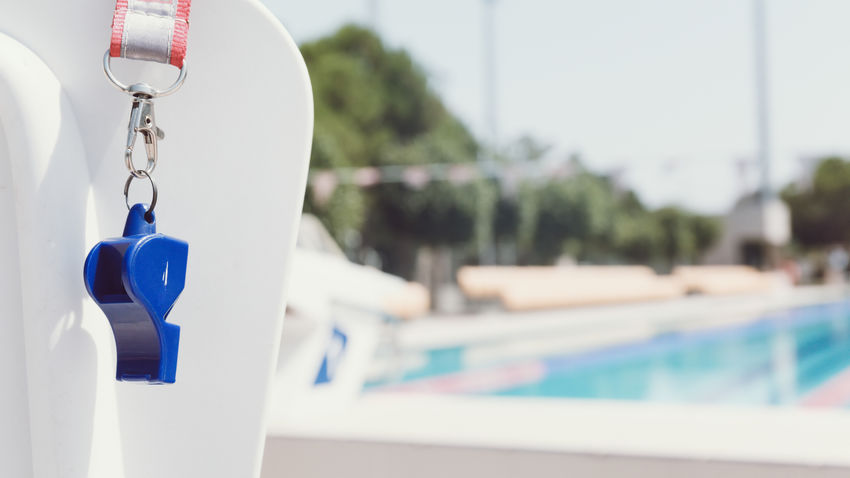 In a new collaboration with Philadelphia's Office of Parks and Recreation, Temple University's College of Public Health will offer three university credit hours to current Temple students who become certified and work as a lifeguard at a city pool this summer.
Six public pools are located within a mile of Temple's main campus, giving students an opportunity to earn valuable work experience in the North Philadelphia community while earning college credit.
This new opportunity is offered through the college's Kinesiology Physical Activity Program (KPAP).
"Lifeguards are certified first responders whose training requires them to acquire a detailed knowledge of lifesaving heart health," said Jack V. Sears, program director of KPAP. "Parks and Rec offers this incredible Red Cross certification to our students, and in return we are able to help staff the city's free public pools—a true win-win for Temple and its neighbors in the surrounding community." 
"This first-of-its-kind partnership provides a unique opportunity to Temple students to explore the field of kinesiology while lifeguarding with the city," said Philadelphia Parks and Recreation Commissioner Kathryn Ott Lovell. "Our lifeguards are crucial to providing city residents the safe, fun summer they deserve."
The Kinesiology Physical Activity Program currently offers over 90 sections of various physical activity classes to nearly 2,000 students each year, allowing students, faculty and staff from across Temple to enroll in any of these classes to enhance their own physical activity, and to explore human movement and its impact on personal health, society and lifelong physical activity. 
Categories