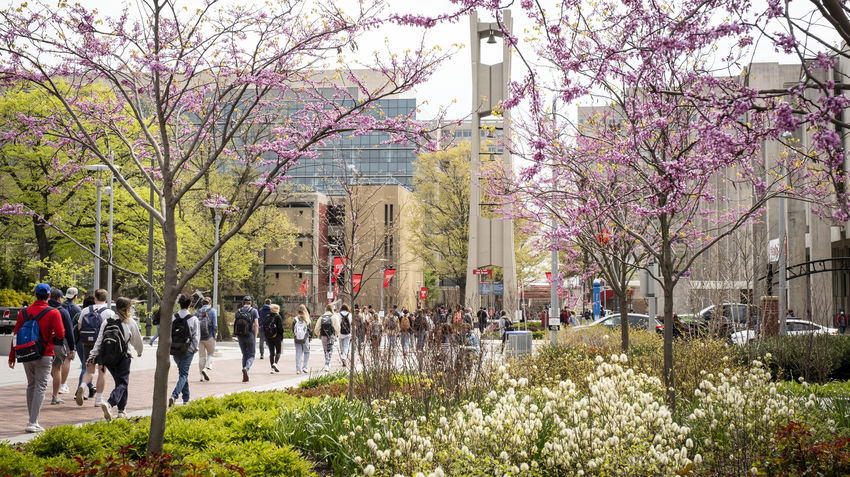 Temple University's College of Public Health has jumped to No. 36 among the nation's schools and programs of public health in the 2023–24 edition of U.S. News & World Report's Best Graduate Schools. Two hundred and forty-eight public health institutions were included in this nationwide ranking. 
"This ranking is a testament to our incredible faculty and the amazing work of our alumni, who are the foundation of our reputation," says Interim Dean Jennifer Ibrahim. "We are committed to providing access to high-quality education, and it is wonderful for those efforts to be recognized."
The College of Public Health is one of the largest and most diverse colleges of its kind in the country, incorporating healthcare and health services disciplines as well as traditional public health programs. Collaborating across health-related disciplines, the college addresses community needs, creates evidence-based solutions, and delivers effective, compassionate care. 
Temple is a research-intensive Carnegie R1 university, and research at CPH improves the health and well-being of our Philadelphia community and beyond. With 65 funded investigators and more than $17 million in research funding received during FY22, CPH students have a variety of opportunities to get involved in research in areas such as autism, cancer, communication disorders, health disparities, HIV/AIDS, homelessness, mental illness, obesity and nutrition, social justice, substance use, trauma-informed care and more. 
This new ranking comes at a time of great momentum for the college, which just launched its first major capital campaign to support the creation of a permanent home in an expanded and reimagined Paley Hall, and officially broke ground on that home earlier this month. At the groundbreaking event, Philadelphia Mayor Jim Kenney spoke to the importance of the College of Public Health to the city and region. "We need creative ideas like those generated at the College of Public Health that get us to think differently and find solutions [to public health challenges] in unlikely places," Kenney said.
CPH offers more than 20 graduate programs across our broad swath of disciplines and has seen graduate enrollment grow 15% over the past four years to over 1,200 students. The college serves as a major feeder of public health, clinical and social work professionals and leaders in the Philadelphia region. 
Categories