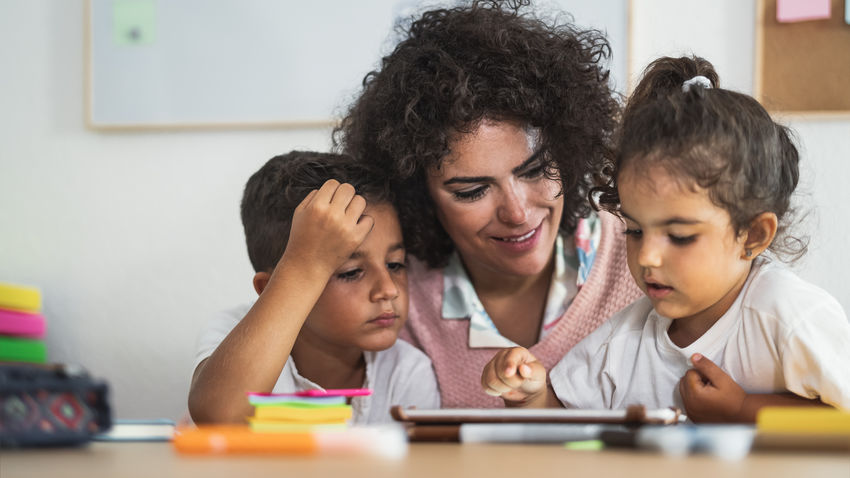 Children with intellectual and developmental disabilities (IDD) can face extraordinary challenges, and poor early diagnosis and inappropriate treatment with medication is a growing problem, writes Yaara Zisman-Ilani, assistant professor of Social and Behavioral Science, in a recent issue of Psychiatric Services.  
"This is an urgent wake-up call," she writes in the "Taking Issue" essay. Factors including poorly trained caregivers, economic disparities and bias, and the reduction of in-person social interactions due to COVID-19 pandemic may lead to an unprecedented wave of undiagnosed and mistreated individuals with IDD, her article states.
"We see teacher complaints that children are socially misbehaving," she explains. "They are being prescribed psychiatric medication, often off-label, meaning not for the indication approved by the Food and Drug Administration. As early as elementary school those children are being labeled and segregated because the school system doesn't really know how to support them. Sometimes these children are even being expelled from schools."
IDD encompasses a broad range of neurodevelopmental conditions that arise in early childhood. Conditions include attention-deficit hyperactivity disorder and autism spectrum disorder. Children with IDD experience mild to severe difficulties in essential life skills that relate to academic performance, self-care, and social communication and relationships. Difficulties may include challenges in language processing, basic activities of daily living, and understanding and responding to social cues. Individuals with IDD more often have comorbid mental health conditions such as anxiety and impulse control disorders, and they can be at a disadvantage later in life compared with adults without IDD.  
"As these children become adults, we see high rates of unemployment, of unsuccessful relationships. We see high rates of homelessness and representation in the prison system," Zisman-Ilani says.
The COVID-19 pandemic has had multiple negative effects, including disruption of social interaction and strains on the healthcare system. "For example, wearing masks during the pandemic years, the fact that a child can't look at someone's face interrupts social communication for all, but especially for those who experience challenges with reading social and non-verbal cues," Zisman-Ilani says. "In my opinion it creates a wave of people who are basically misdiagnosed or undiagnosed."
In her article, Zisman-Ilani suggests that nonpharmacologic interventions—such as social activities and social groups, behavioral and education interventions, or psychotherapy—should be the first line of care, rather than medication. She argues that better and more specialized training for caregivers in schools and front line responders in the healthcare system is needed to improve early diagnosis and proper treatment.
"Before going directly to the mental health system, which itself is under-resourced and does not always know how to address the problem, we need to train more of those first responders," she says.
Categories