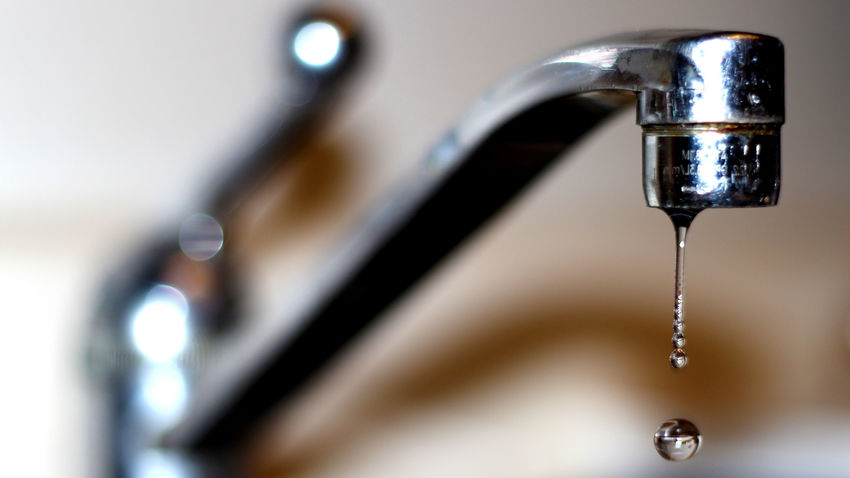 Nationwide, approximately 48 million people use private wells, including nearly 3 million in Pennsylvania. The water quality from these largely untreated wells is not federally regulated, and there have been few studies on both the extent and the source of microbial contamination in private wells. 
In a new randomized controlled trial, Heather Murphy, assistant professor of epidemiology and biostatistics, will research the effects of drinking untreated well water on children ages three or under—effects that include gastrointestinal and respiratory symptoms from norovirus, Giardia, Salmonella, pathogenic E. coli, and more. Murphy and her research team hope to learn whether treating the well water could reduce the incidence of such illnesses.
"Although people think well water is safe, in most instances it likely needs to be treated," said Murphy. Currently, private wells are unregulated by the Environmental Protection Agency (EPA), which only recommends annual testing for indicator bacteria to assess microbiological contamination—a recommendation that Murphy says is insufficient, considering contamination levels can change drastically from day to day. 
According to Murphy, this is the first randomized controlled trial of its kind looking specifically at private well water supplies. The study, known as the Wells and Enteric Disease Transmission Trial (WET Trial), will examine the incidence of acute gastrointestinal illnesses and respiratory infections in children of families who use private wells for drinking water. 
Participating families will be assigned to two groups: one group will receive a device that uses ultraviolet (UV) light to disinfect the well water—the same technique that water utilities use to safely treat municipal water. The other group will receive an identical device that has been deactivated. Similar to a placebo in a drug trial, each group will be unaware of whether they were given a functional device. Importantly, all households will receive an active device at the end of the trial period. 
Over the course of a year, researchers will record the number and types of illnesses for children in the two groups, analyze saliva and stool samples, and test well water samples for pathogenic organisms. The findings will lead to a better understanding of the risks of drinking untreated private well water.
"We are going to test the water quality, to find out what pathogens are there, but we're really interested in seeing if there is a difference in the number of illnesses that children experience between those who consume water treated by UV and those who do not," said Murphy. 
The team will also see if stool samples from children carry pathogens both when they have illness symptoms and when they do not. 
"Sometimes you might be infected with a pathogen, but you don't actually exhibit symptoms" said Murphy. "But, because you're going to shed those pathogens into your environment, that could make someone else sick in the future."
The WET Trial builds on Murphy's previous work with well water. In a forthcoming publication, she and a team of researchers investigated private wells in rural Pennsylvania and detected evidence that nearby septic systems were contaminating the wells with human fecal matter, particularly after rainfall. In a separate, recently published review of contaminants in well water across the U.S. and Canada, where approximately 12 percent of the population in both countries rely on unregulated private wells for their water, Murphy found a need for more extensive private well monitoring and stronger efforts to help households monitor, manage and treat their wells. 
"Most of the time, when people get this kind of illness, they think it is from something they ate; no one thinks about their water," she said. "With wells, cases are usually isolated and sporadic, and they don't get picked up in surveillance until there's an outbreak. Unless there are many people drinking from one well, it doesn't get reported."
The first phase of the WET Trial will recruit 30 households from Berks, Bucks, Chester, Lancaster, Lehigh, and Montgomery counties; the research team hopes to expand to a larger trial with 900 homes in those counties later this year. The trial has received letters of support from the Centers for Disease Control and Prevention, the Pennsylvania Department of Environmental Protection, the U.S. Geological Survey, Penn State Extension, the American Academy of Pediatrics in Pennsylvania, and Chester County and Bucks County Health Departments.
Families with one or more children ages 3 or under who are interested in taking part in the study can visit whamlab.org/projects/wet_trial for more information and to determine eligibility.