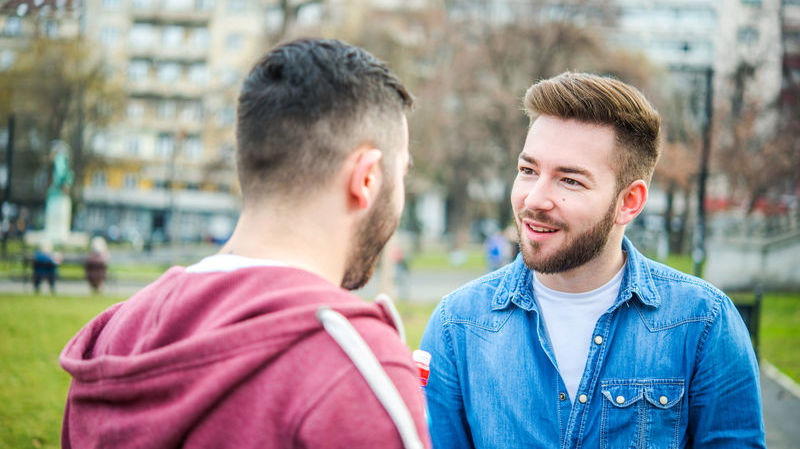 Individuals of transgender experience are disproportionately affected by HIV, but resources for prevention and treatment within the mainstream healthcare system can be limited. Often, it's grass-roots organizations that fill the healthcare gap for this community. In Philadelphia, the homegrown Trans Equity Project has been delivering peer-based health education and support to transgender individuals since 2003. A new research effort seeks to understand whether this local program, which provides a six-session HIV risk reduction program, could provide a model for other organizations to follow. 
Omar Martinez, assistant professor in the School of Social Work, highlighted the Trans Equity Project's work in a paper recently published in Health & Social Work. His report offers an overview of the project's approaches to HIV prevention and care, which are built around the core idea of peers within the community assisting one another. Its services range from cognitive-behavioral therapy to peer-led delivery of services such as rapid HIV testing.
Despite its years delivering assistance to more than 1,500 people, the program hasn't received much attention outside the community.
"We researchers sometimes can sit in ivory towers of science and overlook what community-based organizations are doing that is effective," Martinez says. "They're building what works for them."
Two community organizations, the Philadelphia Gay and Lesbian Latino AIDS Education Initiative (GALAEI) and Prevention Point Philadelphia, launched the Trans Equity Project (until recently known as the Transhealth Information Project, or TIP) in 2003, with funding from the Centers for Disease Control and Prevention and the AIDS Activities Coordinating Office (AACO) at the Philadelphia Department of Public Health. Housed at GALAEI in North Philadelphia, the Trans Equity Project is led and staffed by individuals of transgender experience (an inclusive term that emerged from the group's meetings and conversations to describe their identity) who advise and mentor others. Risk counseling and other services are offered both to men and women, to HIV-positive and negative individuals, and to people aged 16 and older. 
"They don't have the limited focus that some other programs do," Martinez says.
The program's peer navigators work to prevent HIV transmission among those who may be homeless, engage in sex work, use substances, or inject silicone or hormones without medical supervision or reliable access to clean syringes. Counselors employ an approach called CLEAR (Choosing Life: Empowerment, Action, Results) that uses cognitive behavioral techniques to motivate people to change behavior. The program also offers assistance with transitioning, name changes, legal advocacy, and other services.  
Although it has a considerable track record of reaching key populations via peer-based interventions, the program's efficacy hasn't been formally quantified. Martinez believes collecting data from its real-life intervention work will be instructive. He hopes it will support what seems evident from the program's years in the community.
"What I think we can learn from this is that peer-led programs work," he says.
He plans to follow the paper with a project to measure the program's outcomes. That research would gather hard data that programs elsewhere might use as they seek to put together and fund their own efforts.
"We need to have the data to support the feasibility and acceptability of this program," Martinez says.
Categories