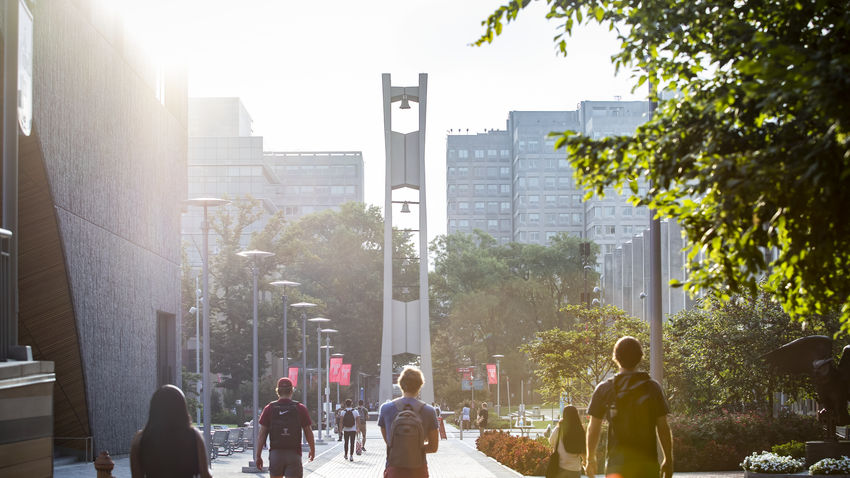 The School of Social Work at Temple University's College of Public Health has been ranked No. 46 among the nation's schools and programs of social work in the 2023 edition of U.S. News & World Report's Best Graduate Schools, climbing 13 spots since the previous ranking. This year, 298 schools and programs were included in the ranking, placing the School of Social Work in the top 20 percent nationwide. 
The School of Social Work has a storied history in Philadelphia and Temple University since its founding in 1969 as the School of Social Administration. With more than 10,000 alumni working in the Philadelphia region, the school has for more than 50 years trained students to advance social justice, connect vulnerable individuals to resources, and address a broad range of issues related to HIV/AIDS, mental health, substance abuse, homelessness, juvenile justice, community capacity building, gender-based violence and discrimination, child welfare, elder abuse, poverty, and more. 
Within the field of social work, the school is renowned for its longstanding emphasis on both macro and clinical practice and an emphasis on interdisciplinary research. In addition, the school is committed to promoting health and wellness on campus through programs such as the Social Service Annex, which provides peer support and connections to resources for students experiencing homelessness, food insecurity, or a number of other issues often faced by college students. 
"There have been so many challenges faced by us all in the last couple of years. For the school, it has been a time when there have been retirements, the addition of new faculty and staff, and COVID-curtailed in-person day-to-day contact among faculty, staff and students. This recognition of the school reflects the growth we have experienced despite adversity and the renewed, and renewing, commitment by faculty, staff and students to social justice, educational excellence and the values of social work," said Philip McCallion, director of the School of Social Work.  
Categories