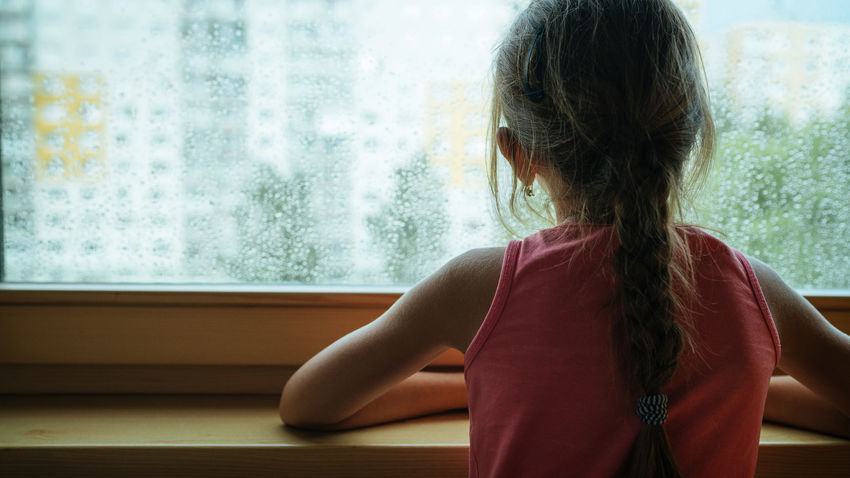 Obesity is an American epidemic, affecting approximately 40 percent of U.S. adults and 18.5 percent of children and adolescents. It is linked to health conditions including heart disease, stroke, type 2 diabetes and certain types of cancer, some of the leading causes of preventable, premature death. Studies have established that a mix of risk factors, including heredity and environment, can influence weight status, and obesity's prevalence is higher in certain low income populations.   
But there's more to learn about the role of environmental factors, including adverse childhood experiences (ACEs), on obesity-linked health issues. A new study from Brittany Schuler, assistant professor in the School of Social Work, will explore how different types of childhood adversity connect to these risks. The results could provide a foundation for more specific interventions to promote child and long-term health. 
"We hope to dive deeper into this area around early childhood experiences that may play a role in the development of longer-term chronic illness," Schuler said. "We know connections exist, but we don't really know how to intervene yet, and we don't know a whole lot about the mechanisms between them. So this is starting to piece together that part of the puzzle." 
The multiyear study, funded by the National Institute on Minority Health and Health Disparities, will work with a North Philadelphia office of the Supplemental Nutrition Program for Women, Infants, and Children (WIC) as its community partner. Through focus group conversations, the study will gather information about family experiences with adversity when children are very young, before age 3, as well as information about quality of children's diets and trends in their body mass index (BMI) as they move into mid- and late-childhood (ages 5-9). The mixed methods study also will incorporate a national data set representative of high risk families. 
Expanding the way adversity is conceptualized and measured is an essential step in understanding how each dimension of adversity may differently predict poor diet quality and obesity risk among high-risk populations, Schuler said. This study may tease out whether traditionally defined forms of adversity (unexpected events that harm or threaten to harm child wellbeing such as  maltreatment and violence exposure) differ from or worsen the effects of situations like deprivation, poverty, or food insecurity.  
"There are a lot of ways to experience adversity," which is disproportionately prevalent among low-income populations, Schuler explained. "It could come from exposure to trauma or violence. It can come from severe economic hardship, or from racial or ethnic injustice. And depending on the support you have in your environment, depending on the other risk factors, depending on you as a person, that can mean many different things. The idea of this project is to dissect that a little bit and look at different dimensions of adversity that may affect obesity-related health outcomes." 
Understanding more about these dimensions can inform future pediatric obesity interventions for those disproportionately exposed to adverse environments, Schuler said. Her focus as a social worker has been on exploring sustainable behavioral interventions that reduce early-life nutritional disparities and prevent subsequent chronic illness in high-risk communities. If environmental factors contributing to obesity risk can be identified, she said, "we could start plugging into prevention interventions, to sort of nip this in the bud before risks of excess weight and chronic illness set in."  
Categories