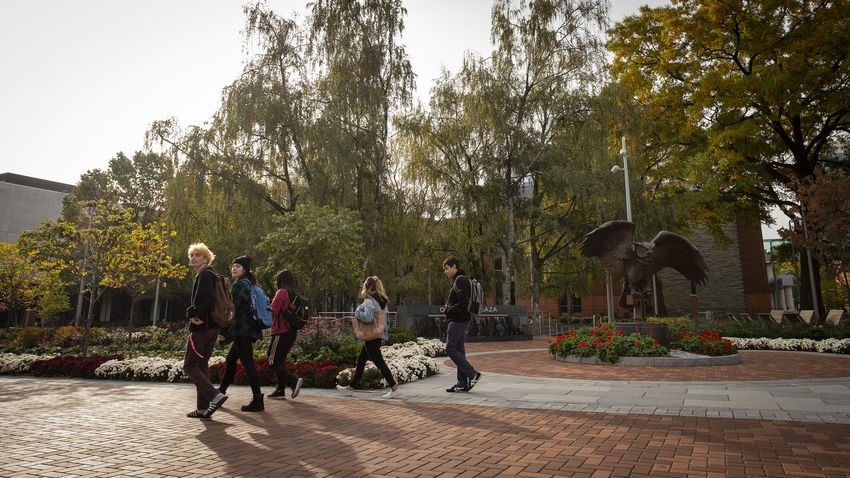 Two faculty members in the College of Public Health have launched a three-piece education program that will roll out through 2020 on Temple's campus as part of efforts to combat the opioid crisis. Over the next year, Deirdre Dingman, assistant professor in social and behavioral sciences, and Marsha Zibalese-Crawford, associate professor in social work, will work with Temple students, faculty and staff on the My Lens project, which will include on-campus presentations, connections to treatment resources, and a public art display in the fall. 
"The number one underlying goal for all of this is reducing the stigma associated with substance use," Dingman says. "The words we use to describe people who have a substance use disorder can be stigmatizing and keep people from reaching out for treatment."
My Lens will begin with on-campus presentations about handling overdose situations open to Temple staff, faculty and students. The session will include instructions on how to recognize overdose symptoms and administer the overdose-reversal medication naloxone, commonly known by the brand name Narcan. Attendees will be given Narcan kits.
The funded work will include making an inventory of treatment and recovery resources available to students, including Tuttleman Counseling Services, to assemble a listing of what resources are available and identify whether any gaps exist.
The third component is a student participation project titled Art for Change. The project is recruiting students, undergrad and graduate, who have some self-defined intersection with the opioid issue. They will create artworks (photos, drawings, sculptures) that express their experiences and feelings. These pieces will become a communal experience when the works are exhibited on campus in the fall, where visitors will be able to leave sticky note comments below each one adding their own impressions and experiences. 
 "When Marcia and I submitted the grant, it was because our students are telling us something's happening, but we don't know exactly what it is," Dingman says. "We wanted to take this opportunity to find out from them." No one will face any disciplinary action for discussing opioid use, she says. Students interested in participating can email mylens@temple.edu.
Dingman also pointed to the independent website changingthenarrative.news as a guide for anyone seeking to avoid stigmatizing terminology (like "addict" or "junkie") or incorrect information in discussing drug use.