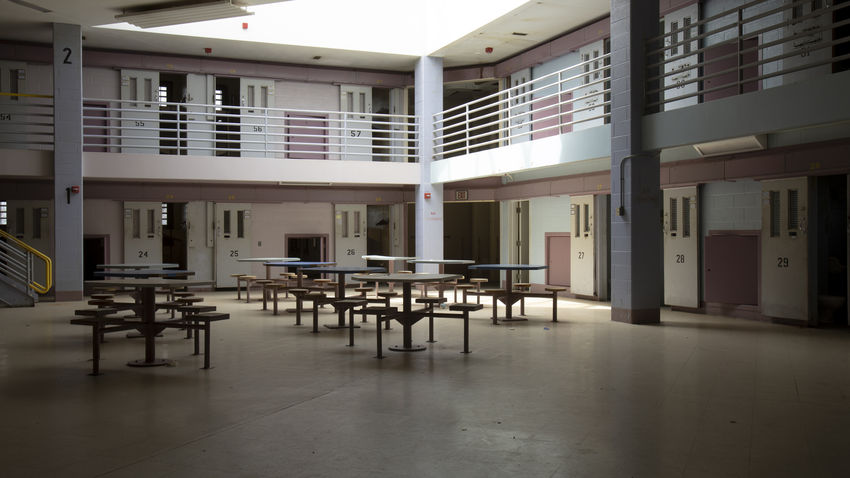 The large and fluid prison population is an often overlooked component of public health in the United States. A newly published commentary paper in the journal Criminal Justice Review, co-authored by MSW students Shaina Clerget, Kate Kelly, Nai Soto, and Nadi Wisseh, suggests that government authorities need better strategies for containing COVID-19 infections among the incarcerated, for the benefit of vulnerable inmates as well as the community at large. 
With an average of 650,000 citizens returning home from prison each year in the United States, and thousands of correctional staff members returning home every night, there are millions of touchpoints between outside communities and carceral settings, the authors write. 
"Criminal justice is a highly politicized issue," Kelly explains. "What we really wanted to do was reframe this in a public health lens."
Protecting incarcerated individuals during a pandemic is a matter of public health, civil rights, and racial justice, they state. "Mass incarceration has long been acknowledged to have a disproportionate effect on communities of color," they write, "and emergent data suggest that across the United States, Black, Latinx, and Native individuals are being infected with COVID-19 and dying from the disease at higher rates than White people".
Their recommendations include prioritizing access to personal protective equipment, disease testing and treatment in carceral settings. Moving forward, they advise, "continual efforts should be made at every level to explore alternative policies that keep carceral populations as low as possible, given the heightened risk to human health in these settings."
Kelly and Clerget have first-hand exposure to the subject through field placements working in the Defender Association of Philadelphia's Adult Social Services Unit. "Both of us were pretty attuned to the situation in Philly prisons," Kelly says. Wisseh has been working at the Juvenile Law Center, and is interested in disparities within the criminal justice system and their effects on minority communities.Soto works in Temple's Tuttleman Counseling Services, where she facilitates trauma-informed yoga and meditation groups.
Kelly said their mix of training, including hands-on clinical work and macro-level policy study, helped inform the paper and the students' wider perspectives in social work.
"As social workers and clinicians, we are urgently concerned that efforts to prevent COVID-19 infections in prisons are underdeveloped and inadequate in the face of a fast-spreading virus," the authors write. They note that structural limitations, comorbidity factors, and resource disparities create heightened risk within correctional facilities and the wider communities with which they interact. 
Having a paper published in a peer-reviewed journal as students, particularly a commentary, is an accomplishment. 
"None of us have published in a peer reviewed journal before, and we didn't really know what the process was," Kelly says. "It was intimidating at first. Our professor, Omar Martinez, really coached us through all the levels of it."
"I was impressed with their teamwork approach, guided by ongoing collaboration among the authors and students in the social policy and welfare class," says Martinez, assistant professor of social work. "Social workers are well positioned to address the complex disparities and inequities impacting our communities—including communities disproportionately impacted by the criminal justice system. It was an honor to work with our stellar MSW students highlighting evidence-based practices and models to move this important line of work forward."
Categories