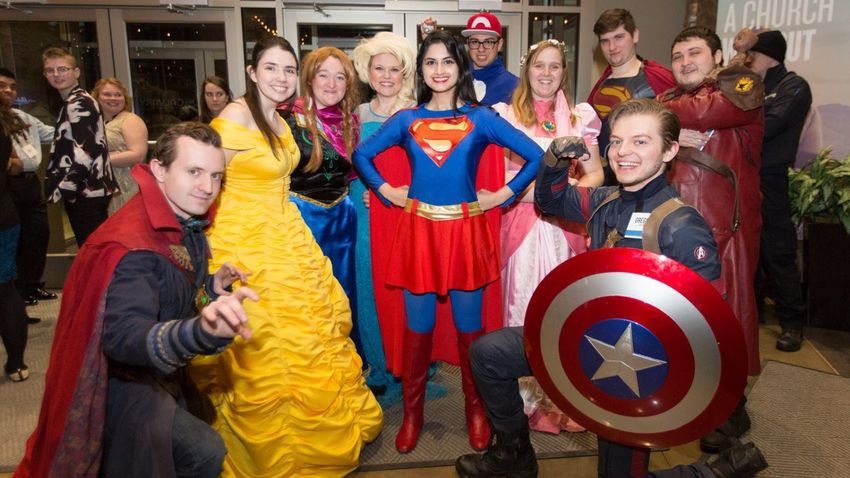 Photo courtesy of Maya Shenoy and Alliance of Heroic Hearts
Temple master of public health student Maya Shenoy's Voice Over Virus project is only a few weeks old, and already it has been called "the Facebook of COVID-19."  
Voice Over Virus allows people to share COVID experiences. The idea was one of five winning projects selected in the recent Pandemic Response Hackathon, an international event sponsored by health technology company Datavant. In a hackathon blitz that lasted just 48 hours, she linked up with an international team of developers whom she'd never met before, and they rapidly built out the idea, creating a website (voiceovervirus.org) and encouraging people share COVID stories either via the site or on social media platforms like Twitter and Instagram using the hashtag #VoiceOverVirus.
"It's a way to inspire each other and encourage each other," Shenoy says. "Some people are scared right now. Some people are afraid they're going to lose a loved one. We want to bring in a community that helps them with those fears and gives people advice."
The Pandemic Response Hackathon attracted presentations of 235 projects. They addressed a variety of issues, including ideas for using technology to track the virus, manage the supply chain, and assist healthcare workers. Voice Over Virus was the highlighted selection in the Social Impact category. 
Those who know Shenoy might not be surprised by the enthusiastic effort. While getting her undergraduate degree in neuropsychology at Penn State, she founded Alliance of Heroic Hearts, a nonprofit where volunteers dress as superheroes and Disney princesses to visit children at schools, hospitals libraries, and community events (that's her as Supergirl in the photo above).
When she heard about the Hackathon opportunity from her advisor, "I thought I could bring in my background from public health and psychology and work with some web developers to come up with something that might be able to help people during this time."
A team of tech specialists coalesced around her idea and created the winning project and presentation . The team spread the word by tweeting out to the public: "What advice would you give to someone struggling with isolation during this pandemic?  How have you been managing your feelings of isolation?  Let us know. #VoiceOverVirus" 
"We want to focus on survivors and people who've overcome COVID-19, because we really want to focus on the more positive side of this," Shenoy says.
"It's what we're not talking about enough, all the unintended consequences of social distancing," said David Shulkin, former U.S. Department of Veterans Affairs Secretary and a member of the hackathon steering committee who commented on the winning projects.  He called Voice Over Virus "the Facebook of COVID-19," noting: "You see an increase in anxiety…After pandemics, a year later up to 30 percent of the population has symptoms of post-traumatic stress. So connecting people, hearing that other people are going through this experience, is really, really important."
Categories