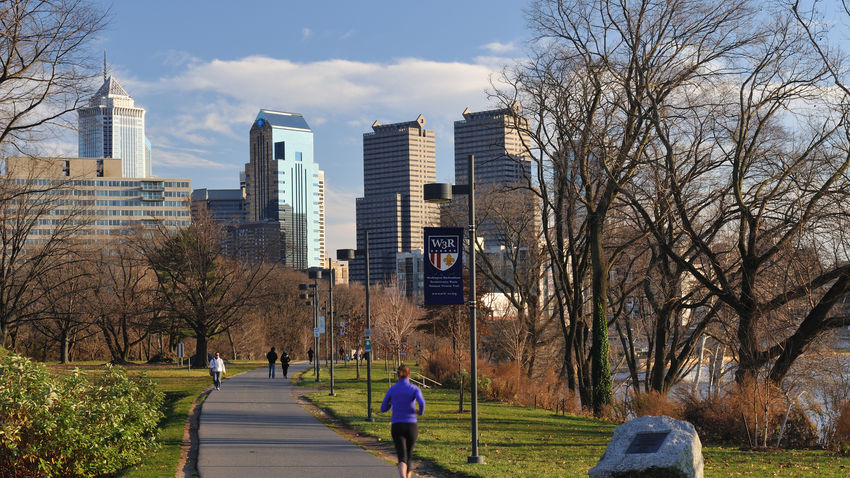 An innovative proposal from Temple's College of Public Health is one of five community-based programs selected to receive funding to combat diabetes and obesity in Philadelphia.
Cities Changing Diabetes will provide seed funding to a project proposed by Gretchen Snethen, Bryan McCormick, Shivayogi Hiremath and Ann Dolloff of the College of Public Health. Their plan, "Developing a Peer and Community Approach for Managing Diabetes in Disability" is aimed at training peers and using community resources to help people with physical and intellectual disabilities manage their diabetes and stay healthier. Cities Changing Diabetes is based in Philadelphia, which ranks fourth in diabetes prevalence among the top ten U.S. cities.
The proposal expands on the work done by the Temple University Collaborative on Community Inclusion, which targets obstacles that may prevent people with mental illnesses from engaging in their communities.  
"We know that people with disabilities have higher rates of diabetes," says Snethen, associate director of the TU Collaborative and associate professor in the Department of Health and Rehabilitation Sciences. "We wanted to do something that would serve a broad disability community. So the project we've proposed looks at developing a peer support network, and a training program for peer supporters, that would serve individuals with developmental and intellectual disabilities, serious mental illnesses and spinal cord injury."
The idea is to connect individuals with these conditions with trained peers who have similar conditions. The peer approach can complement more formal clinical treatment that individuals may receive. Peers are embedded in community settings, "part of that fabric instead of isolated in more separate service settings," Snethen says. 
The project also will look to partner with community organizations including parks and recreation departments, libraries, religious communities and service organizations to see how they might deliver resources to individuals. The project, for example, is working with The Food Trust, which provides training in the community to teach people how to find affordable and healthy food. Snethen says.
 "It really is looking at healthy lifestyles," she says. "Some contributors to diabetes are physical inactivity, poor diet choices and isolation, and those are things that affect the three populations we decided to target." 
 Four proposals from the College of Public Health made it to the final group of 12 considered by Cities Changing Diabetes, which is sponsored by global healthcare company Novo Nordisk. Snethen's team will receive seed funding of $20,000 to begin to assemble focus groups and start developing training materials for peer supporters. 
"We've identified a number of disability-serving organizations to try to recruit individuals who have those conditions, to provide their input on what would be an effective training," Snethen says.  
Partners include the Copeland Center for Wellness & Recovery and Philadelphia-based Magee Rehabilitation Hospital, Health Promotion Council, Liberty Resources, the Pennsylvania Center for Adapted Sports, SPIN, and Inglis House.
The Temple team is seeking further funding from other sources to expand the project. "We're using this as kind of a jumping point," Snethen says.