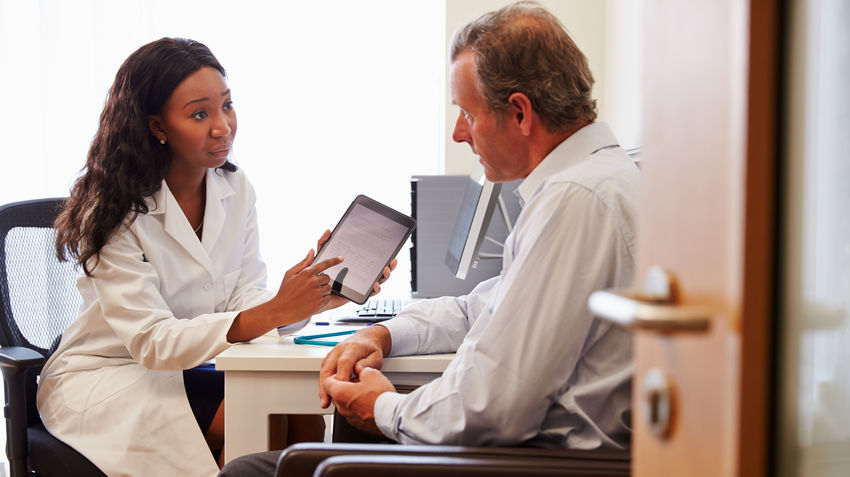 Lung transplantation, first performed in 1963, has become a viable option for patients with end-stage lung diseases such as chronic obstructive pulmonary disease (COPD) and pulmonary fibrosis. The procedure to replace one or both lungs can extend a patient's life, but it's considered a treatment of last resort, as it brings a different set of health challenges. 
"It can be a difficult procedure and a difficult recovery period," says Ilene Hollin, assistant professor in health services administration and policy. "You're trading one condition for another, because you come out immunocompromised and with other risk factors," including the possibility of graft dysfunction. 
Now, with a grant from the National Heart, Lung and Blood Institute, Hollin will build a decision-making tool aimed at helping patients and their family members and caregivers decide whether it makes sense for them to undergo the procedure. Her five-year study, working in conjunction with Temple Lung Center, will survey patients and caregivers who are considering lung transplant to identify their quality-of-life goals, concerns and priorities. That research will inform a decision-making tool for future patients.  
"There's always the alternative of doing nothing," Hollin says. "There are people who immediately know they don't want to go through evaluation for transplant. Some say, 'I've had a good life.' Some people think of it as almost like science fiction, and that scares them. I have heard other comments by patients asking whether they 'deserve' new lungs, which are a scarce resource." Other people immediately know they want to move forward. Many others are conflicted. 
The first phases of the study will gather information to understand how patients think about the decision. Based on the findings, Hollin's team will build and pilot test a tool that can help guide and improve decision making. 
"What hasn't been fully examined is how patients are thinking about this decision. That's what I hope to do in this study," Hollin says. "The goal is to help patients clarify what are their values, what are their preferences, and educating them about how the various options do or do not align with those preferences. So hopefully everyone involved, including patients and care partners, feels less conflicted about the decision they make." 
Hollin's grant is a K01 Mentored Research Scientist Career Development Award, designed to support emerging researchers with supervised career development experiences that help them build expertise and research independence. Hollin's mentors for the grant include CPH faculty members Laura Siminoff, Heather Gardiner, and Sarah Bass; Francis Cordova, medical director of the Lung Transplant Program, and Petra Sullivan, interim clinical manager of the Lung Transplant Program; and Jonathan Singer, associate professor of medicine in the Division of Pulmonary, Critical Care, Allergy and Sleep Medicine at the University of California, San Francisco.