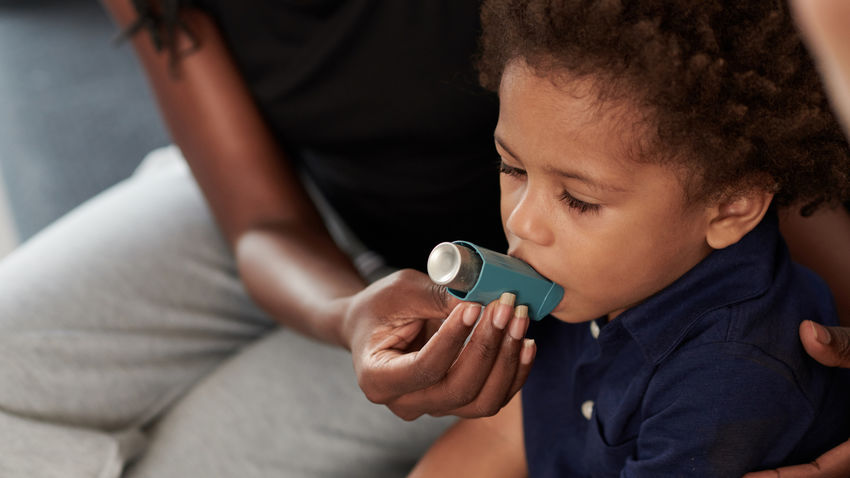 Marina Oktapodas Feiler's research focuses on environmental hazards that can harm children's health, particularly pre- and postnatal exposure to lead and chemicals in everyday items and the environment that can disrupt a developing immune system.   
"Exposures like these in early life can result in immune dysfunction, increasing children's risk of asthma and infection," she says. Many children in Philadelphia, the nation's poorest large city, routinely face these and other environmental risks, including air pollution, lead, and asbestos in old buildings.
Now Feiler, research assistant professor of epidemiology and biostatistics at the College of Public Health, will take her specialty to the Philadelphia Regional Center for Children's Environmental Health (PRCCEH), a new multidisciplinary alliance that unites experts from across the region in an effort to reduce harmful childhood environmental exposures.
The PRCCEH, one of six regional centers funded by the National Institute of Environmental Health Sciences, includes 33 university faculty members who are experts in pediatrics, epidemiology, occupational and environmental medicine, toxicology, social ecology, implementation science, community engagement, risk communication, nursing, bioinformatics, and other areas. Feiler joins members from Children's Hospital of Philadelphia and the Perelman School of Medicine at the University of Pennsylvania—which are leading the group—as well as Drexel University, Thomas Jefferson University, Lehigh University, Franklin & Marshall College, Villanova University and University of Delaware.   
Over its five-year duration, PRCCEH's mission will be to disseminate children's environmental health knowledge to healthcare providers, community members, and policy makers; to nurture further local research in the field; and to develop programs involving community partners.    
The focus is on four environmental health hazards impacting Philadelphia children.   
Asthma prevention and addressing a disparity of asthma hospitalization in Philadelphia. The Center will work with local primary care providers on programs to help families mitigate asthma triggers in the home.  
Lead exposure, which is also disparately elevated in the city due to the prevalence of older homes, schools and infrastructure. The Center will partner to improve lead paint evaluation and remediation efforts and water testing.  
Air pollution, based on high measures of particulate matter and ozone pollution in the region. By identifying neighborhoods with high air pollution and high levels of preterm births, the center can inform policymakers about the need to reduce emissions in identified areas.  
Endocrine disrupting chemicals such as phthalates (plasticizers) and perfluoroalkyl substances (PFAS), which have been linked to preterm birth, obesity and diabetes, and neurodevelopmental disorders.  
"These ubiquitous exposures in early life can have long-term impacts," Feiler says. "Within the Center, we all have a unified goal of improving children's health. The Center is bringing together the local experts within the Philadelphia region who may not have otherwise worked together, in order to better understand these risks and how to mitigate them. It is a very exciting opportunity for me as a junior investigator and I look forward to all the Center has to offer and everything I can offer in return."