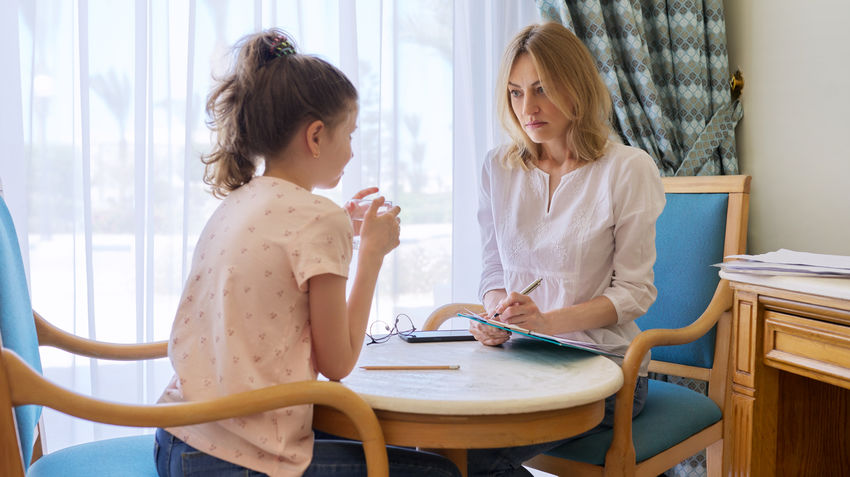 Researchers in the College of Public Health have partnered with the Philadelphia Children's Alliance (PCA) to fund and help lead a project aimed at reducing recurrence of child sexual abuse. PCA is Philadelphia's only child advocacy center, providing forensic interviews, victim services, trauma-focused therapy and other services for thousands of children with suspected abuse or neglect that has been reported to the police or the Department of Human Services. 
CPH faculty members Julia Kobulsky, Carolina Villamil Grest, and Bernie Newman will work with PCA to pull important insights from its years of case data.
"Recurrence of child sexual abuse is a significant problem, children we see who then come back after another episode," says Paul Dilorenzo, PCA's interim executive director. "We have a lot of data that could help identify risk factors and protective factors to reduce recurrence. But we realized it was a more complicated question than we were equipped to answer."
"We're really interested in translating this into practice. We want to understand risk and protective factors, but also get to a place where we can talk about improving interventions," says Kobulsky, assistant professor of social work, who is co-principal investigator along with Khushbu Patel, a forensic interviewer at PCA.
PCA and Temple had established a relationship through the College of Public Health's Office of Community Engaged Research and Practice (CERP).  They united for this pilot study through the annual Community Driven Research Day in February. It's a citywide event designed to facilitate collaborations between researchers and community based organizations (CBOs) that have research needs, particularly in areas around health.  Community organizations present their research needs in poster sessions, and they can partner with one of the city's multiple academic institutions that participate in the event and fund the projects they select.
For Dilorenzo, the alliance with Temple made sense. He has a master of social work from Temple and taught graduate classes in the School of Social Work. "Temple understands the kinds of social justice issues that are attached to this population of kids," he says.
The study will examine more than 4,000 cases referred to PCA in 2013 and 2014 and follow them for recurrence through 2020. "The reality is that about 20% of those kids keep popping up. We need to be able to figure out from the data, what are the red flags? What can our interviewers look for when a kid comes through our doors? " Dilorenzo says. Because of the large number of children served by PCA, the researchers believe their findings will have statistical power, enabling subgroup analysis—clues that can help PCA identify patterns. Are there family factors that stand out?  Community factors? How does recurrence associate with the perpetrator's relationship to the child, out-of-home placement type, or criminal case resolution?  
"There are just so many gaps in knowledge, even though it's not the first study about child sexual abuse recurrence," Kobulsky says. "We think we can learn a lot about the problem."
The hope is that the findings can help at the public policy level and also translate to direct interventions. The data insights will supplement the working expertise that PCA's practitioners, its medical and mental health partners, and the Department of Human Services put to use to help every child.
"You can see some red flags intuitively in the moment," Patel says. "But it will help to put some real analysis to it. Right now a lot of child advocacy centers aren't tracking this."
Categories