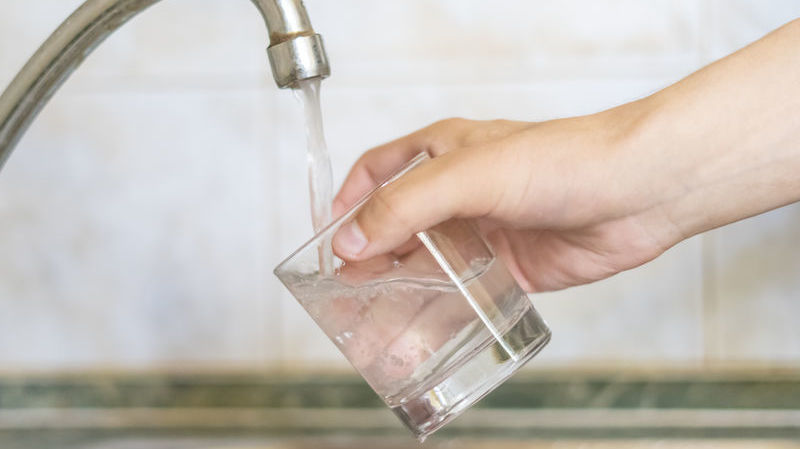 Temple University's College of Public Health will examine possible associations between PFAS-contaminated drinking water and cancer as part of a federally funded multisite health study to understand the health effects of exposure to PFAS chemicals in drinking water.
Temple's study of PFAS and cancer expands upon its participation in a broader study that is in collaboration with the Pennsylvania Department of Health and RTI International and focused in Bucks and Montgomery counties. This work is part of a national effort newly announced by the Centers for Disease Control and Prevention (CDC) and the Agency for Toxic Substances and Disease Registry (ATSDR). The federal agencies are providing an initial $1 million per year to each of seven U.S. sites. The total funding for the five-year Pennsylvania project is expected to be $5 million.
The multisite national core study will recruit at least 2,000 children and 6,000 adults who were exposed to PFAS-contaminated drinking water, looking for relationships to their health outcomes. Researchers will measure PFAS levels in blood samples and urine, gather health information on participants, and compare results in exposed communities to the general population. Temple researchers will assist in the Pennsylvania portion of that general health research.
Temple's extension of the national study is designed to look specifically at cancer, piggybacking on data collected in the core study and obtaining new information from sources like the Pennsylvania Cancer Registry. Temple originally budgeted $1.28 million to conduct this work.
PFAS, per- and polyfluoroalkyl substances, are man-made chemicals that have been used in nonstick cookware, stain-resistant fabrics and firefighting foams. PFAS have found their way into drinking water and foods, and a Department of Health 2019 report determined the chemicals contaminated 17 sites across Pennsylvania. Studies have linked PFAS to child development problems, elevated cholesterol levels, issues with pregnancy, and certain types of cancer.
But prior cancer studies have had limitations, and the core CDC drinking water study doesn't include a cancer component.
"What we're doing is specifically designed to overcome limitations of previous studies that have suggested an association between PFAS water contamination and cancer incidence," says Resa M. Jones, chair of the Department of Epidemiology and Biostatistics, who is leading the cancer arm of the research with Robin Taylor Wilson, associate professor of Epidemiology and Biostatistics. "Rigorous studies, like what we've proposed, hopefully will advance what's known and provide a better understanding of how PFAS-contaminated drinking water could be impacting health."
Part of Temple's cancer study will sample water from municipal and private wells in 13 Pennsylvania counties and estimate individual residents' lifetime exposure to PFAS through drinking water, looking for associations with cancer incidence. Another piece will invite cancer patients from the larger core study and their families to participate in an "enhanced family cancer surveillance" program to determine whether PFAS exposure is associated with increased thyroid and kidney cancer risk, factoring in shared genetics.
For many community residents, Temple's extension of the core study to include cancer incidence research is a welcome addition that they hope will begin to provide some long-overdue answers.
"A lot of people have been hoping to get some answers, specifically on cancer," says Joanne Stanton, co-founder of the grass-roots Buxmont Coalition for Safe Water, who has a degree in public health from Temple. "I grew up in in Warminster, and we were exposed for decades to this chemical in our drinking water. A lot of people in town had cancer at seemingly higher rates than other areas. People really want to know what they're exposed to, how that exposure affects their health, and what they can do about it. So this is going to help."
Categories