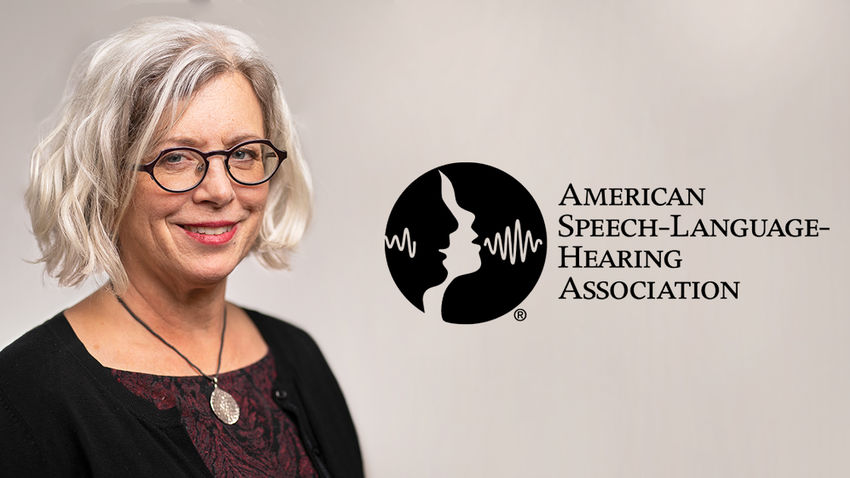 Lisa Bedore, professor and chair of the Department of Communication Sciences and Disorders, has been named a Fellow by the American Speech-Language-Hearing Association (ASHA). She will be recognized at ASHA's 2019 Annual Convention in Orlando, Florida, in November. 
Among the highest honors in the organization, the status of Fellow recognizes achievement in the field of speech-language-hearing and is given to those whose contributions "are significant and would be so regarded within and beyond one's community or state." The status is retained for life and bestowed upon only a small percentage of the overall membership. 
A respected researcher of developmental language disorders among Spanish-English bilingual children, Bedore directs the HABLA (Human Abilities in Bilingual Language Acquisition) Lab at Temple University. Her research expertise is in morphology and phonology in Spanish-English bilingual children with language impairments. She is nationally recognized for her work in developing instruments to detect language disorders in bilingual children, and her research has been funded through the National Institutes of Health for over 20 years; she also has served as project director or co-director on multiple grants from the Department of Education.
Bedore received a master of arts in communicative disorders from San Diego University and earned her Ph.D. in Audiology and Speech Sciences at Purdue University. Before coming to Temple, she directed the master of arts in speech language pathology program at the University of Texas at Austin.