The goals of the Environmental Cancer Epidemiology and Intervention Research Design Lab are twofold:
Understand environmental exposure pathways and key susceptibility factors that lead to cancer.
Design and test interventions that reduce adverse exposures and improve health.
In line with these goals, the lab currently leads the Kidney Cancer Prevention Research Program and the Technology-Linked Epidemiology Education Network (TEEN). Lab director Robin Taylor Wilson is also affiliated with Fox Chase Cancer Center.
Director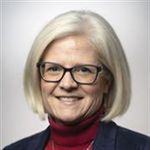 Robin Taylor Wilson
Associate Professor
Epidemiology and Biostatistics