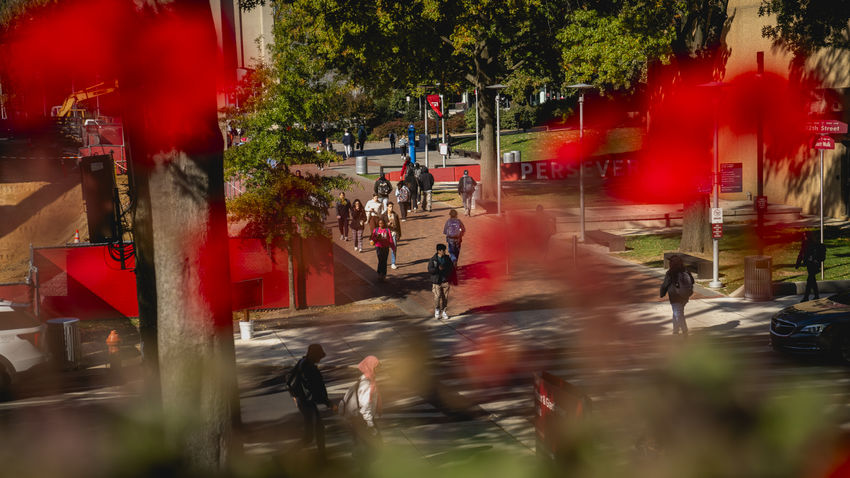 Every month, faculty in the College of Public Health take part in a range of scholarly activities; below are the activities for the month of October 2023.
For news on research publications and grants, please see the college's news feed for in-depth stories and reports. If you are a faculty member and would like your activities included, please contact Chris Sarachilli, assistant director of communications and marketing, at chris.sarachilli@temple.edu. 
Presentations and Speaking Engagements
Christopher Wheldon presented his research, "Feasibility of anal dilator rehabilitation therapy to enhance sexual function in gay and bisexual men treated for prostate cancer," at the conference for The Science of Cancer Health Equity in Sexual and Gender Minority (SGM) Communities. This was the first meeting of its kind, focused entirely on cancer equity for SGM populations.
Ryan McKee spoke to Temple fraternity and sorority members on his dissertation topic, sexualized hazing.
Yaara Zisman-Ilani delivered the keynote address on "The mental health crisis of individuals with intellectual and developmental disabilities" at the 2023 Merakey Virtual Dual Diagnosis Conference on September 27.
Mark Salzer delivered a number of presentations on the subject of community inclusion in Portland, Oregon; Durham, North Carolina; Klamath Falls, Virginia; Rocky Mount, North Carolina; Philadelphia; and virtually. 
Graciela Jaschek, Inkyu Han, and Kirsten Wiens presented "From Ideas to Impact: Building Research and Training Initiatives with Government, Academic, and Community Partners in Cusco, Peru" for the Department of Epidemiology and Biostatistics Seminar Series. 
Wiens also presented "A systems serology study of correlates of protection against cholera" at the Global Task Force on Cholera Control (GTFCC) Oral Cholera Vaccine Working Group Informal Cholera Vaccine Research Day. 
Philip McCallion was an invited speaker at the Toronto Dementia Research Alliance organized by the Azrieli Adult Neurodevelopmental Centre at the University of Toronto's Centre for Addiction and Mental Health (CAMH). His presentation was "An Evolving Agenda and Approach – Intellectual and Developmental Disabilities and Dementia." McCallion also led the Brain Health and Risk of Dementia Workgroup at the Second International Summit on Intellectual Disability and Dementia held in Toronto, Canada.
Appointments and Accolades
Yaara Zisman-Ilani was named associate editor for the journal BMJ Mental Health. 
Sarah M. Weinstein was named statistical reviewer for JAMA Network Open. 
Laura Sinko received the Health Equity Leadership and Social Justice Award from the Lewis Katz School of Medicine. In honor of National Hispanic Heritage Month, the award recognizes efforts to promote health equity in the Philadelphia area and beyond.