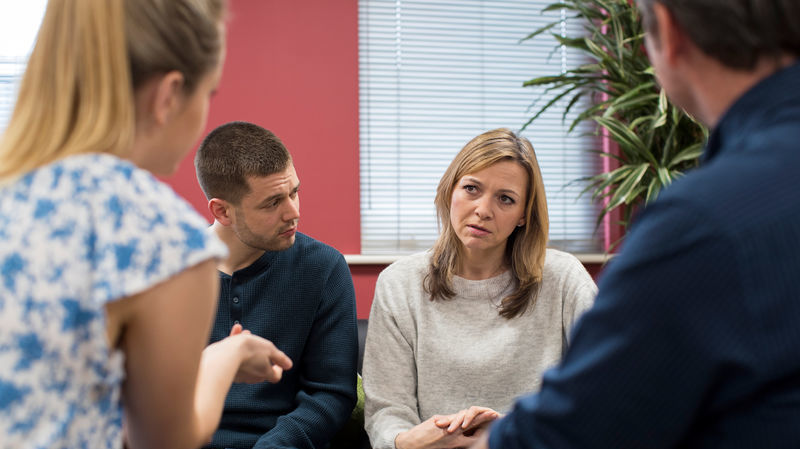 Successfully easing back into the commotion of everyday life is challenging for people discharged from hospitals. For people with serious mental illness (SMI), like schizophrenia or major depression, the period immediately after discharge can be a high-risk moment for homelessness, unemployment and loneliness. Absence of well-coordinated care after discharge often leads to a return trip to the hospital.
"The phenomenon is common in many chronic conditions, but especially for people with SMI," says Yaara Zisman-Ilani, an investigator at Temple's Collaborative on Community Inclusion. "Many people receive care for a short period of time, and they're being discharged without the needed support and understanding of what is out there. Sometimes, with a second or third hospitalization, the symptoms are worse."
There are interventions designed to help people with SMI to integrate into the community after hospitalization—and a patchwork of studies examining how well they work. In a broad review published this spring inAdministration and Policy in Mental Health Services Research, the Collaborative's Zisman-Ilani and Elizabeth Thomas, as well as co-authors Marianne Storm (who led the study and started the project with Zisman-Ilani in 2016), Anne Marie Lunde-Husebø and Glyn Elwyn pulled together the findings of key research papers on interventions aimed at improving hospital-to-community transitions for people with SMI.
Their scoping review is designed to identify themes that emerge across multiple studies, which taken together encompass a wide variety of patient experiences and outcomes, enabling a broad and nuanced overview that a single study might not offer. The project was able to examine what concerns people with SMI and caregivers frequently express, which post-discharge care approaches have been effective, and which promising interventions might benefit from further research.
"One of the main purposes of the paper was to understand, from the perspective of people who have SMI, what the major challenges are to integrating into the community after they're released from the hospital. What are the interventions or supports that can help them?" says Thomas. "And we can recommend areas for future research based on what we weren't able to find or what we had questions about."
The review examined 16 prior studies that looked at a discharge processes in different environments and employed a range of information-gathering methodologies. Some quantitatively assessed outcomes related to follow-up care, symptoms and re-hospitalizations. Others were more subjective, consisting of interviews with patients or caregivers. These served as complementary ways to understand the issue, Thomas says.
One major challenge for care providers that emerged was the need for improved continuity of care, from the hospital to the community and outpatient services—things as simple as having a familiar clinician meet with the patient at the first post-discharge appointment. People with SMI may be nervous about going home or feel helpless. They may have difficulty navigating the healthcare system. 
"When a doctor or nurse or occupational therapist speaks with a patient before discharge, they do not necessarily know the options available in the community," says Zisman-Ilani. "The patient may be processing a lot of information, and the treatment plan may need to be revised in the community. It is not a simple situation to manage, even more so without information about next steps."
Discharge programs may not take into account everyday challenges outside the mental health system that patients may confront—realities including unemployment and lack of social opportunities. Sometimes, Thomas says, people discharged from hospitals may not have much to do during the day. They may not be working immediately or socializing, and that can make it hard to reintegrate smoothly into the community. Solutions to these challenges, according to the review, included mentors and peer groups to aid during post-hospital transitions.
Another vital need that emerged is improved sharing of both information and decision-making through the transition process. Some people with SMI indicated they wanted a bigger say in treatment decisions, as well as more and simpler information about medications, side-effects and options. Family members wanted advice about things like detecting warning signs of deteriorating health.
"It's important that the person or the family can know what their options are," Zisman-Ilani says. "So before the discharge, the person can have a better idea of what they can do to stay in the community, stride into their recovery, and minimize the chance of re-hospitalization."