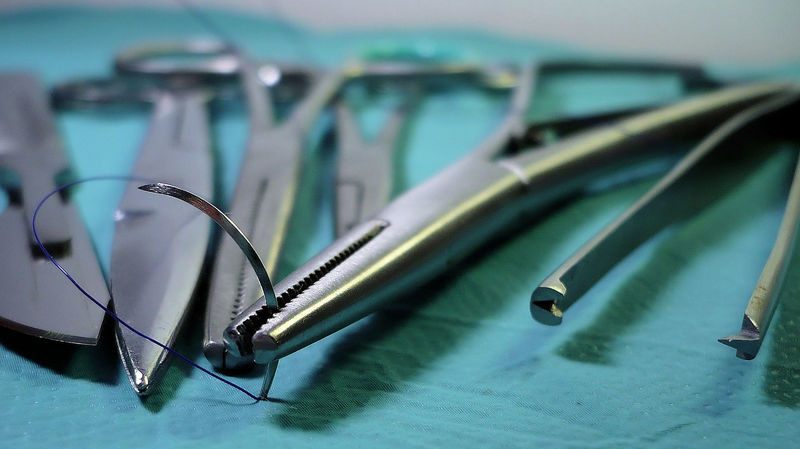 One out of every three American adults has obesity, defined as a Body Mass Index (BMI) greater than 30. About one in 13 American adults has extreme obesity and weighs 100 pounds more than their recommended body weight, leaving them with a BMI of 40 or greater.  And yet, only 1 percent of the patients eligible for bariatric surgery, considered to be the most effective treatment for obesity, actually undergo the surgery each year. Prior research has explored sociocultural factors that could contribute to this underutilization, but according to a review authored by Hamlet Gasoyan, a doctoral student in the Department of Health Services Administration and Policy, limited financial means or poor health insurance coverage are likely considerable barriers to receiving this life-changing surgery.
In a literature review on bariatric surgery and insurance coverage, published online and currently in press with Surgery for Obesity and Related Diseases, Gasoyan and co-authors Michael T. Halpern, David B. Sarwer and Gabriel S. Tajeu found that for one specific subpopulation—individuals with extreme obesity and Type 2 diabetes—access to bariatric surgery would be greatly increased if patient co-pays were eliminated and insurance companies' financial standing would not be affected in the long term.
"If cost-sharing was reduced from 6 percent to 0 percent, utilization would increase," says Gasoyan, whose review states that 35 percent of patients eligible for bariatric surgery did not have insurance or were underinsured. According to Gasoyan's calculations, eliminating co-payments would result in a 17 percent increase in the number of individuals with extreme obesity and Type 2 diabetes who receive bariatric surgery.
Gasoyan's proposal is inspired by Value-Based Insurance Design (V-BID), in which insurance coverage and patient out-of-pocket costs are determined based on the value of a given treatment. In V-BID programs, like those available at employers IBM and Boeing as well as from a new Medicare pilot program, patients are encouraged to utilize services that will have long-term, beneficial effects via minimal cost-sharing requirements. Thus in the V-BID model the traditional insurance payment structure is inverted: insurers pay upfront but then less as time goes on, since individuals covered by their plans are healthier in the long run.
Thus far, value-based insurance approaches have been applied primarily to lower-cost treatments, like daily medications, rather than more costly treatments like bariatric surgery. "V-BID has been used to reduce copays for people who would benefit the most, people who use, for example, high blood pressure medication," says Gasoyan. "And when you look, people actually follow through. If cost isn't a barrier, they take their medications regularly."
According to David Sarwer, associate dean for research and director of the Center for Obesity Research and Education, bariatric surgery may be a good candidate for a value-based insurance approach. "Over the last several years, there is growing evidence demonstrating that the weight losses seen with bariatric surgery, typically one-third of a person's body weight, are associated with significant improvements in morbidity and mortality," says Sarwer. "In addition, other studies have suggested that the costs associated with the surgery are recovered in health care savings within three to five years of the surgery for most people." Sarwer notes, though, that further studies showing bariatric surgery's effectiveness in the long term would be necessary before suggesting insurers should adopt a V-BID approach for the treatment.
Gasoyan, whose review had its origins in an assignment for a course taught by Sarwer, says that he plans to continue his research on the barriers faced by patients eligible for bariatric surgery. With continued guidance from his co-authors, Gasoyan plans to conduct quantitative analysis on bariatric surgery utilization rates in relation to specific insurance coverage plans using Pennsylvania state data. "Obesity is an epidemic, and bariatric surgery is not the solution alone—it's a complex problem," says Gasoyan. "But when someone has extreme obesity and Type 2 diabetes, we can't think about just prevention of obesity. We have to consider how to tackle the existing problem."
Read more news from the Department of Health Services Administration and Policy.