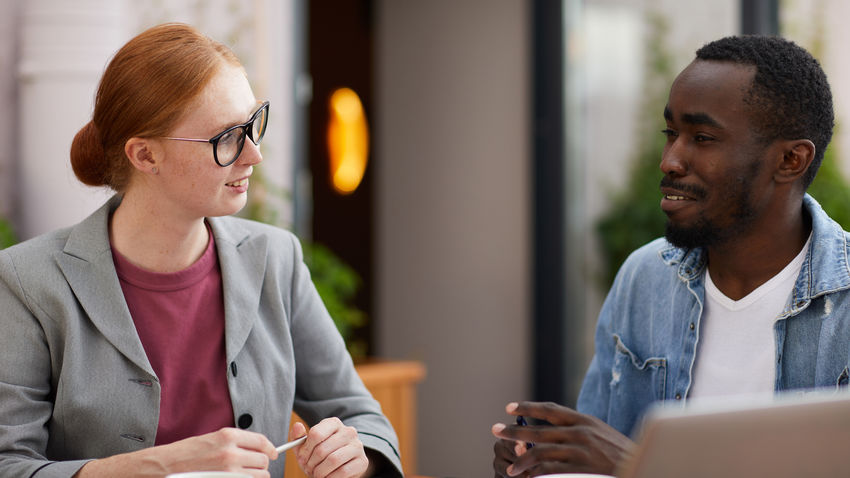 Medical-legal partnerships (MLPs) grew out of the understanding that a person's health is affected by more than just biology. Research has shown that social and structural determinants like housing conditions, employment and immigration status can impact physical and mental health and contribute to health disparities between different populations.
A medical-legal partnership is an innovation that adds the expertise of a lawyer to the healthcare team, integrating care for the patient in one place and helping clinicians, case managers and social workers address structural problems that may affect health.
"Our healthcare infrastructure is built to address health needs. But this looks at the individual as a whole, addressing health-harming legal needs and social issues that may be exacerbating health concerns," says Omar Martinez, associate professor in the School of Social Work.  
Martinez is leading a new three-year study funded by the National Institutes of Health exploring a medical-legal partnership implementation program that his team created to help people living with HIV. HIV is a disease embedded in social and economic inequity, he says, and even simple medication adherence can require confronting legal barriers. Health centers do employ case managers who coordinate services beyond just clinical care, but gaps remain, and coordination between a patient's medical care and legal aid may be weak.
Martinez previously led an extensive exploratory study, funded by the National Institute of Mental Health, canvassing medical-legal partnerships across the country. It included a national survey of 100 medical-legal partnership service providers to identify best practices, as well as interviews with people living with HIV and an analysis of outcomes. 
"We conducted formative work, including qualitative and quantitative research, to understand the landscape," Martinez says. "What are these programs, and how do they potentially address disparities in HIV care?" 
That work led to development of the Organizational Partnership for Healthy Living (OPAHL), a training program designed to help healthcare organizations integrate "legal care" into their services for people living with HIV. The current study is giving the OPAHL program a live trial run building from existing partnerships including the Philadelphia AIDS Consortium (TPAC). 
Members of the multidisciplinary core research team include Recai Yucel, professor of biostatistics; Miguel Munoz-Laboy, associate professor at Stony Brook School of Social Welfare; Robin Davison, a public health advisor; Juan DelaCruz, health economics professor at Lehman College;Yoshiaki Yamasaki, executive director of TPAC; and Samantha Morton, CEO of MLPB (formerly Medical Legal Partnership/Boston), a nonprofit medical-legal services provider that will assist with training.
The training involves educational modules for healthcare providers, such as how to screen patients for health-harming legal needs. "So in addition to your health screening—beyond 'I have a back pain'—you get questions that could trigger legal needs. You may have legal needs and not even be aware of it," Martinez says.  
The study was supported and endorsed by a number of prominent leaders and professionals in the community including Celena Morrison, executive director at the Mayor's Office of LGBT Affairs; Coleman Terrel and Kathleen Brady at the City of Philadelphia Department of Public Health; Rafael E. Alvarez Febo, executive director at the Pennsylvania Commission on LGBTQ Affairs; Patrice Paldino, executive director of Coast to Coast Legal Aid South Florida; and Lee Carson, adjunct faculty at Temple's School of Social Work.
"With the help of attorneys to apply for benefits, appeal wrongful denials, and advocate for their clients, more patients can overcome these barriers and get the care they need to maintain their health and improve their quality of life," Davison says. "And this benefits the individual, their families, and their communities."
The study will include cost-benefit analysis to support sustainability of the model.
"At the intersection of public health, law and HIV, the inclusion of an economic approach will help better understand the cost implications of the intervention's implementation," DelaCruz adds. "For long-term considerations of a successful program, the ultimate question is: how much it will cost?"
Approximately 450 health organizations in the United States have medical-legal partnerships. The U.S. Health Resources & Services Administration has designated legal services as an "enabling service," allowing health centers to use federal dollars to pay for on-site legal assistance for patients. The U.S. Department of Veterans Affairs encourages its VA Medical Centers to provide free space for legal services agencies.     
Martinez feels that medical-legal partnerships have been underutilized in HIV interventions, and their impact hasn't been studied widely. The study will test the feasibility, acceptance and outcomes of the OPAHL package, allowing his team to refine the package and ultimately disseminate it more widely.
"It's a system change," he says. "Let's say there is an undocumented trans woman living with HIV. As a result of having legal aid, the individual could adjust her immigration status, and the attorney could also petition for a legal name change. There's an affirmation and empowerment that could potentially impact a positive mental health outcome. And adjusting her status enables her to work. So the legal intervention could translate to positive health outcomes. Those are issues that the medical provider is not equipped to address, but the attorney is."
Categories