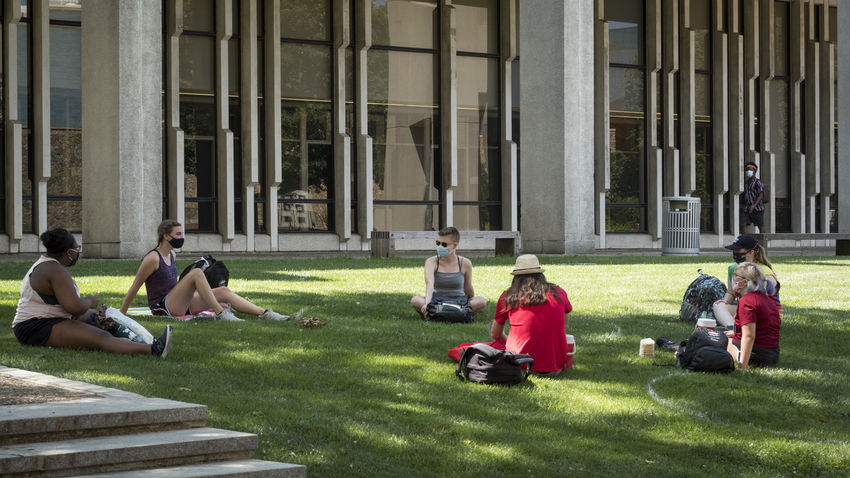 The College of Public Health has received a grant from the Council on Social Work Education (CSWE) to facilitate a college-wide "teach-in" event on Martin Luther King Jr. Day in 2021. Faculty, staff, students and community members will be invited for discussions that focus on policy-level interventions that address the effects of the intersection of race and poverty. The grant also funds development of a webpage focused on these issues with corresponding resources and information.
Laurie Friedman, associate professor of instruction in the School of Social Work, noted that close to 40 people representing social work, public health, athletic training, epidemiology and biostatistics, nursing, kinesiology, pharmacy, communications sciences and health and rehabilitation sciences have volunteered to join for a visioning meeting in August. This interdisciplinary team will collectively build a program for the day, including potential guest speakers and desired webpage content, concentrating on ways that social workers and  public health professionals can influence and understand the social policies that affect their work. The CSWE's overall goal in the grant program is to promote policy-level interventions to address the significant and growing inequality in the United States.
"Our entire college focuses on how to protect and improve the health of the population. This is about being more upstream," explained Jennifer Ibrahim, associate dean for academic affairs and associate professor in the Department of Health Services Administration and Policy. "So instead of having individuals focus on the patients before them, this is getting folks to be empowered to  think about the policies that are driving things like structural racism and structural sexism. How can we help to address those issues? In disciplines like social work and public health, this is more second nature to them. But it's a really nice opportunity for those students and faculty to help bring along other faculty in our college."
Social workers, nurses, athletic trainers, physical therapists, speech therapists and other public health professionals on the frontlines see the effects of larger policies on individual lives, such as lack of health insurance, access to healthy food, or jobs that pay a living wage. This event aims to bring our professions together to discuss how we can use these experiences to communicate the need for structural changes. 
The relationships developed during the teach-in will inform the college's participation in Social Work Month (March), National Public Health Week (April) and the co-hosting of Campaign School for Social Workers in Philadelphia in 2021. A decision will be made during the fall 2020 semester whether the event will be in held person or virtual.