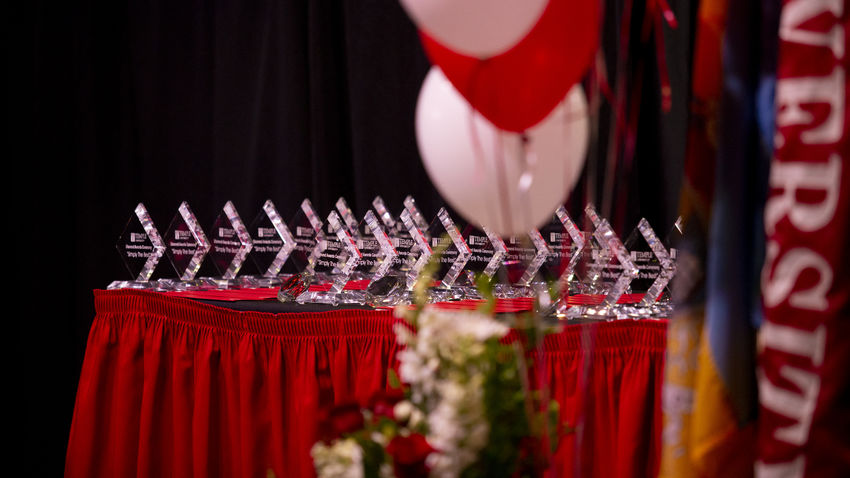 Five College of Public Health undergraduate students have been named recipients of the university's 2023 Diamond Award. The Diamond Award is the highest recognition by Student Affairs given to a Temple University undergraduate student, based on a holistic evaluation of their accomplishments. The award is "reserved for those who have demonstrated superior leadership, academic achievement, service to the University, and impact on a community (local, regional, or global). Through their leadership, it is clear that they are set apart from others as especially deserving of this unique honor."  
The recipients will be recognized at an in-person ceremony on Wednesday, May 3.
Natalie Kimmerlein
Natalie Kimmerlien is a senior graduating with a degree in public health and a minor in sociology of health. She has served as a HEART peer educator at Temple's Wellness Resource Center, where she also works as the Alcohol and Other Drugs Prevention Program assistant. For these roles, she creates and delivers educational programming to uplift the well-being of Temple students. This semester, she interned with the Center for Injury Research and Prevention at the Children's Hospital of Philadelphia. She is looking forward to embarking on a career working to find creative and equitable solutions to communities' most pressing public health challenges. 
Ryan Klingensmith
Ryan Klingensmith graduates this spring with a degree in speech, language and hearing science. Her role as a peer mentor for college students with disabilities through Temple's Leadership & Career Studies and as an attendant at the Barnett & Irvine Cherry Pantry have shaped her passions for expanding accessibility of higher education. She is the president of Temple's chapter of the National Student Speech-Language-Hearing Association, a two-year research assistant in the First Language Foundations Lab, and a representative on the Department of Communication Sciences and Disorders Student-Faculty Committee. She plans to attend Penn State University beginning this fall as a master of science candidate in the communication sciences and disorders program.
Emma Lamoreaux
Emma Lamoreaux is a junior majoring in health information management and minoring in public health. While at Temple, she has acted as a dedicated advocate for mental health awareness through her roles as both the co-president of Temple's Active Minds chapter, as well as the Northeastern Representative for Active Minds' Student Advisory Committee (SAC). On a national level, Emma provides a youth perspective to projects in collaboration with the national staff, Board of Directors, and National Advisory Committee. Her passion for holistic health drives her to make a difference beyond her undergraduate studies, as she plans to attend law school with a focus in health law after graduating.
Stephanie Scoma
Stephanie Scoma is a senior nursing student in the College of Public Health. She is the president of Temple's chapter of the Student Nurses' Association of Pennsylvania and a member of Temple's chapter of the international nursing honors society, Sigma Theta Tau. Last summer, she was a student at Temple University's Rome Campus and was a volunteer at Ronald McDonald Camp. Stephanie will be working in the Pediatric Intensive Care Unit (PICU) at the Children's Hospital of Philadelphia after graduation.
Kendall Stephens
Kendall Stephens is a Black woman of trans experience from North Philadelphia. As a human and civil rights activist and hate crime survivor, she promotes and protects the interests of the BIPOC and LGBTQIA+ communities through her work with the District Attorney Office and the Philadelphia Police Department. She led a movement on Temple's campus called TIME, or the Temple Initiative for Menstrual Equity, to alleviate the shame of period poverty. She also served as director of local community affairs in the Temple student government office. She plans to use her degrees in public health, social work, communication and activism to work with lawmakers to create progressive and affirming legislation that will benefit disenfranchised and disinvested communities.