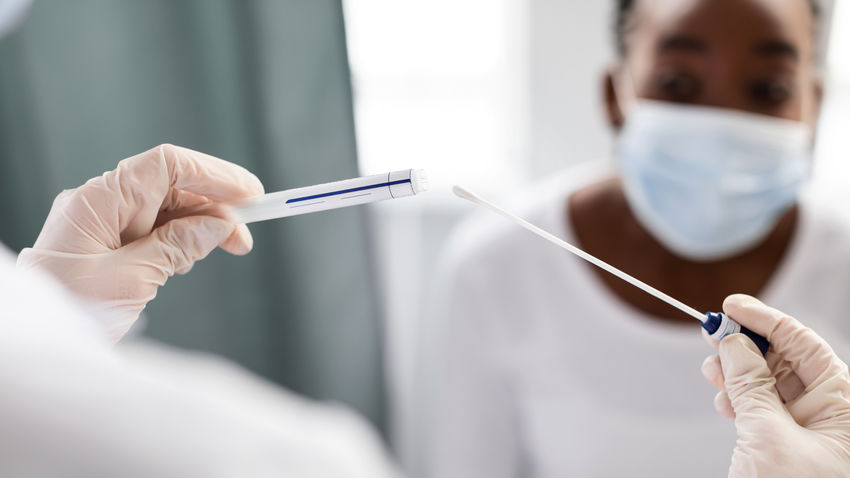 The College of Public Health has been awarded $8.7 million by the Centers for Disease Control and Prevention to monitor post COVID-19 conditions (PCCs), the new or persisting health effects that COVID-19 patients experience months or years after infection. Post COVID-19 conditions, also called long COVID, can include difficulty with thinking and concentration ("brain fog"), depression, muscle pain, headache, heart palpitations, and serious complications such as inflammation of the heart muscle, lung function abnormalities, and psychiatric issues. A recent study found one in five COVID-19 survivors age 18–64 in the U.S. may have developed at least one condition linked to a prior infection with SARS-CoV-2. But the risk factors for these conditions aren't well understood.
The college is one of five U.S. institutions chosen to carry out this work. Faculty researchers and students, partnering with Temple's Lewis Katz School of Medicine (LKSOM), will (1) track PCCs experienced by Temple patients after a prior SARS-CoV-2 infection by age, sex, race/ethnicity, geographic area, severity of initial COVID-19 infection, and the presence of other co-morbidities and (2) identify factors that increase or decrease the risk of these adverse health outcomes. These data can help identify which groups are most affected and whether health disparities exist. Findings can also guide prevention and treatment efforts as well as public health actions to reduce observed inequities.
Through a collaboration with the Philadelphia Department of Public Health, researchers will be able to incorporate data on thousands of patients in the Temple University Health System who tested positive for COVID-19, whether or not the test was performed at Temple. Because COVID-19 testing has been done for a variety of different reasons (before traveling, after a potential exposure), the study will be able to capture a range of circumstances, from severe cases that required hospitalization to the most mild cases where individuals may not have experienced any symptoms. All patient data will be de-identified. The goal is to establish previously unknown connections..
The study will investigate questions such as whether post COVID symptoms differ depending on how severe the initial infection was. Do people with more severe initial symptoms have PCC for a longer period of time, or experience more severe PCC?
"Do the types of PCC experienced differ depending on which variant of the virus was circulating in Philadelphia at the time?" asks Abby Rudolph, associate professor of epidemiology and biostatistics and principal investigator for the research. "Does being vaccinated reduce the risk of post-COVID-19 conditions? Do specific treatments like Paxlovid reduce the risk of post-COVID-19 conditions? Knowing the answers to some of these questions can help us to predict future rehabilitation and treatment needs and help us to develop better interventions to prevent PCC among those developing COVID-19 in the future and treat PCCs among those currently experiencing them." 
An infectious disease and social epidemiologist, Rudolph already had been collaborating with Gerard Criner, chair of thoracic medicine and surgery at LKSOM, on a smaller investigation of long COVID funded through Temple's Catalytic Collaborative Funding Initiative, which is funded through the Office of the Vice President for Research (OVPR). That internal grant program is designed to be a kick starter for cross-university research partnerships, allowing Temple researchers to gather findings that can be included in applications for funding from federal agencies. 
"We were able to leverage our prior history of collaboration on the OVPR project to put together a very competitive application," Rudolph says.
The CDC project adds children to the study, allowing investigators to explore long-term effects of COVID-19 in children.
"Multisystem inflammatory syndrome has been observed in children who recovered from COVID, but we don't know how common other types of PCC are among children." Rudolph says. "We know that typically their COVID symptoms are less severe. But we also know that you can get long-lasting fatigue and other conditions even if you're asymptomatic. Children are different from adults and their risk for PCCs or the types of PCCs experienced by children may also differ from adults."
In addition to Rudolph and Criner, the expanded research team for the CDC study includes faculty Bari Dzomba, associate professor of instruction in health services administration and policy; Resa Jones, chair of the Department of Epidemiology and Biostatistics; and Marina Feiler, research assistant professor of epidemiology and biostatistics. The team will also include seven medical chart reviewers, two postdoctoral students, and three graduate students. Team members from LKSOM include Anuradha Paranjape, vice chair of clinical affairs in the Department of Medicine, and health informatics analyst John Turella. 
The researchers plan to have regular meetings with Temple University Health System and the Philadelphia Department of Public Health to discuss findings that might inform clinical care or decision-making when a patient is hospitalized and public health programs to reduce inequities, Rudolph says.  
"If we're able to determine that the types of treatment received or procedures performed during the acute phase not only improve their acute infection but also reduce their risk of PCC later, that's great news," she says. "Similarly, if we identify factors that increase a patient's risk, we can create alerts in patient medical charts to flag patients at increased risk for PCC or more severe PCC in the future and schedule more frequent follow-up visits to monitor their progress. Because COVID isn't going away, we can use what we learn here to not only improve patient outcomes associated with acute infection, but also prevent some of the long-term health effects."